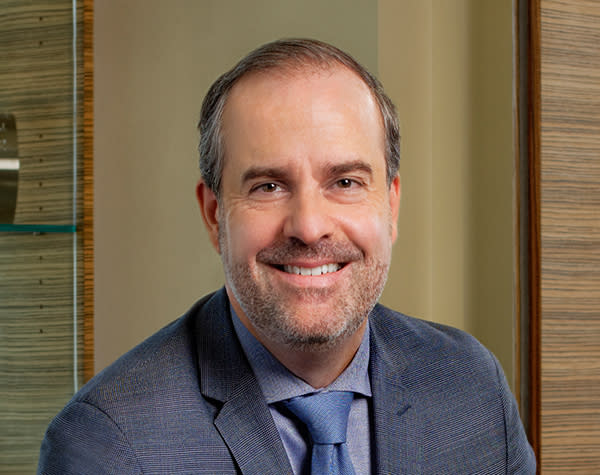 Royce Chwin
Message from Tourism Vancouver Board Chair, Robyn McVicker
Tourism Vancouver's Board of Directors has been in the process of an extensive global search for a new CEO. We were looking for someone with a mix of business acumen and tourism experience who had expertise with both government and industry. It was a tall order. And in addition to that, we knew we needed a leader with a unique vision for the future of tourism, our destination, and our organization.
We are pleased to report that we've found a leader who has this experience, and more. On behalf of the board, I am excited to announce that Royce Chwin has been appointed as Tourism Vancouver's new President and CEO effective July 13th.
Royce is a Vancouver native who joins us from Travel Alberta where he has been CEO since 2014. He is a leader who has made a career founded on collaboration and is committed to developing engaged and dynamic teams. So much of our success as a DMO has come from the partnerships we have forged and nurtured as an industry. We're excited to have a new leader who understands that deeply. And he also happens to be a huge Canucks and BC Lions fan.
Prior to his role at Travel Alberta, Royce held a leadership role at Destination Canada where he and his team were instrumental in bringing the Canada brand to life for millions of viewers in support of the 2010 Vancouver Winter Olympic Games. Royce also has extensive business experience with marquee brands including Starbucks and Boston Pizza International. 
We will be hosting an online townhall on Wednesday, May 20th from 2PM-3PM where you will all get a chance to hear from Royce virtually. We're pleased that two big fans of Royce's will be joining us to make a few remarks: Gloria Loree from Destination Canada and Marsha Walden from Destination British Columbia. A short Q&A session with Royce will follow. Register for the Webinar here: https://us02web.zoom.us/webinar/register/WN_Qx4qfsdNQnadMKR473-roA.
Please join me in welcoming Royce to Tourism Vancouver. We have also sent a news release to share this announcement. To read it click here.
Finally, I want to take a moment to thank Ted Lee, who stepped into the role of Interim President and CEO and guided the team during a very challenging time. Ted, we appreciate your dedication to our industry and community.
All the best,

Robyn McVicker
Board Chair, Tourism Vancouver