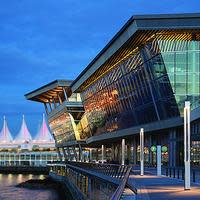 • 1 million - Approximate number of hotel room stays generated by conventions in Vancouver each year. Source
• $1,400 - Average spend of visiting convention delegates on accommodation, retail, restaurants, entertainment and attractions. 
Source
• 4.2 days - Average length of stay of convention delegates in Vancouver. 
Source
• $302 million - Economic impact1 of the meetings industry in Vancouver in the 2014/2015 fiscal year. 
Source
• 350 - Number of international meetings held in Vancouver since 2008 that required a Local Host for the conference bid.
• 800 - Approximate number of active local hosts in Tourism Vancouver's Be a Host program (meaning they are either currently bidding, or have recently bid on a conference).
• 45% - Conversion rate of Tourism Vancouver's Meetings and Conventions Sales team when bidding on some 500 meetings each year.
• 2014 - The year Vancouver was ranked the top North American city for hosting international meetings by the International Congress and Convention Association.