Over 100,000 people attended the very popular New Year's Eve Event this year, making it one of Canada's largest NYE celebrations in terms of both programming and attendance, surpassing 80,000 attendees last year.  Here's a quick analysis taken from the 5,000 tickets sold this year:
Where did customers for this NYE event come from? 
 78% of customers for the NYE event (ticketed portion) originated from Canada while approximately 7% came from the United States. A summary of the market origin by country is provided below.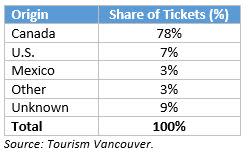 Who are the customers for this NYE event?
 NYE ticketed event is generally popular amongst a wide range of demographic audiences with a slight skew towards a younger customer base including Millennials and GenXers.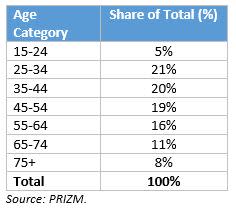 Why is this important?
This information provides insight into the type of customers that are interested in ticketed events such as NYE, and the most effective media and communications channels that could be used to reach these customers. 
 For more information, click HERE