Tourism Vancouver has implemented a new amenity feature on the Member Extranet to track Member Operating Status as well as anticipating future recovery progress.  The amenity feature will enable members to keep visitors informed of whether the business is Open, Open with Reduced Capacity, Closed, Partially Closed, Offering Online Resources, and in the case of restaurants, offering Take Out/Delivery options.  In addition, a second feature identifies a potential future re-open date.  Members are encouraged to log-in to the Member Extranet and update this amenity information so it will appear on their listing on tourismvancouver.com.  This is also an opportunity for members to ensure the content on their listing is an accurate reflection of what your business is about – in anticipation of an eventual recovery period.
Instructions: 
Next, Click on the green arrow next to the appropriate account, then Manage Amenities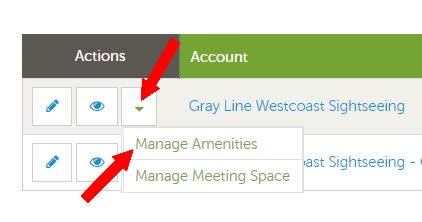 Next, click on the drop-down menu for "Operating Status" and select the option that is best suited to your current situation.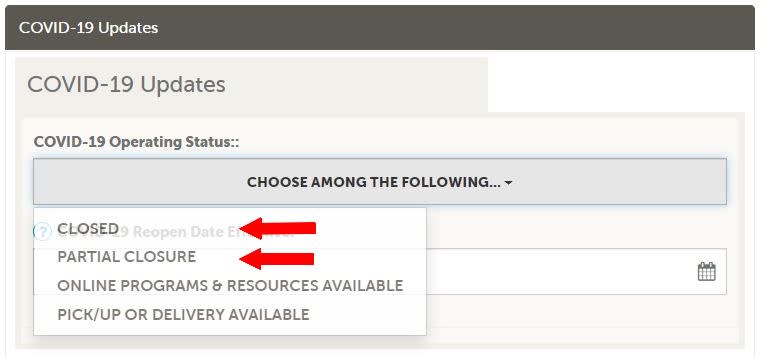 Next, click on the Covid-19 Reopen Date field.  If you know when you are currently scheduled to re-open, open the calendar and select the appropriate date.  Leaving this field empty will default to "TBD".  You can change this date as many times as you like moving forward – and you are welcome to leave it blank until you are confident of your re-open date.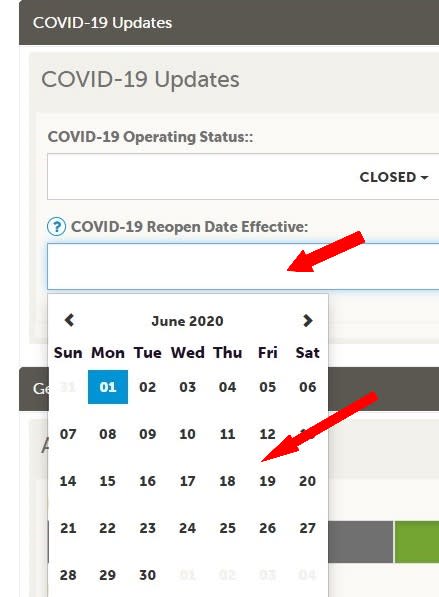 Finally, once you have finished updating your amenities, click Save at the top of the page.  The changes will be reflected on your listing on tourismvancouver.com in about 45 to 60 minutes.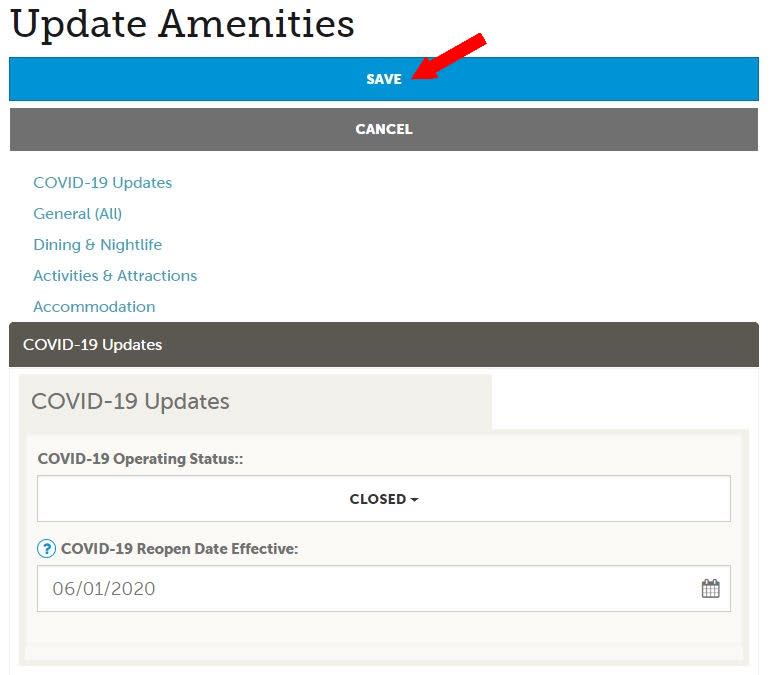 Utilizing these fields will enable locals and visitors as they plan future trips within and to Vancouver in anticipation of any future recovery period.