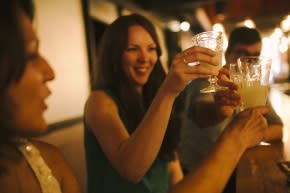 Where and when can you buy liquor? Should drinking be permitted in public? The City of Vancouver has been evaluating its liquor regulations following the recent changes by the Province. Members are encouraged to help shape the Vancouver liquor strategy by completing the City of Vancouver's short survey on liquor policy. The survey closes on May 15th and recommendation will be made to the public before a final draft goes before council.
The goal of City liquor policy is to ensure that people's ability to enjoy beer, wine and spirits is balanced with safety and community fit. Member feedback on this survey will directly inform the Vancouver Liquor Strategy. 
Areas under review include:
Where and when liquor is sold, made, or served
Size and types of venues that serve liquor
Rules for liquor on patios
Supporting no- or low-liquor entertainment options
Please complete this survey before May 15, 2016.