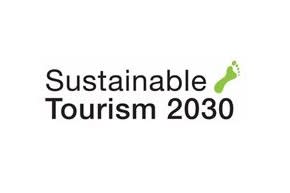 Interested in improving your sustainability performance? Sustainable Tourism Certified is seeking your input on their new Sustainable Tourism Certified criteria. 
As a thank you for your feedback, you're invited to complete a self-assessment alongside the feedback process. By doing so, Sustainable Tourism Certified will send you a complimentary Sustainability Score Report, a special gift not typically provided with their Sustainability Score. The report includes a free mini action plan to help you benchmark your sustainability performance. 
The online survey and self-assessment will take approximately 45-60 minutes and integrates space for you to provide valuable feedback on the questions and criteria being asked.
To take part in the Free Sustainability Score Assessment and Feedback Survey - click HERE.
The Survey and Assessment close January 31st.
Sustainable Tourism Certified is an initiative of GreenStep Solutions providing certifications, carbon software, training, and consulting services to the tourism industry to improve its sustainability performance, reduce its carbon footprint, and meet the growing traveller demand for responsible business.