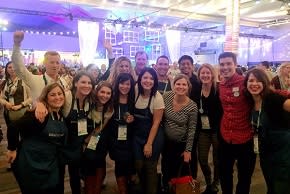 In early 2016, Vancouver proudly hosted the Professional Convention Management Association's (PCMA) Convening Leaders conference at the Vancouver Convention Centre (January 10 – 13). Convening Leaders showcases the latest innovations in event technology, meeting design and business event strategy – and as an incubator and hub for all three, Vancouver was a perfect fit. Watch the highlight video to get a taste of the action.
The Convening Leaders video is now live on YouTube. Please watch and feel free to share with your networks.
We were honoured to welcome close to 4,000 meeting professionals as they learned, networked and discovered for themselves why our city is an internationally leading convention destination. We hope to see them back again soon. 
#pcmaVancouver #pcmacl