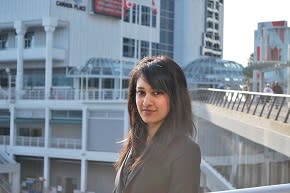 Tourism Vancouver is pleased to announce that Sonu Purhar has taken on the role of Acting Manager, Communications, during Amber Sessions' one-year maternity leave. Sonu is now responsible for managing Tourism Vancouver's Travel Media, Communications and Corporate Communications programs.
Saschie MacLean continues as Communications Specialist, North America, and Catherine Paeone continues as the team's Media Assistant. We will announce our new Communications Specialist, International & Trade, in the coming weeks.
Please refer to the Tourism Vancouver website for the Communications team's contact details.