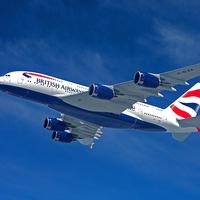 750x500-BA-A380-airbourne-14-high-res(1)British Airways has announced aircraft changes to its planned London Heathrow to Vancouver operation for summer 2016.
Effective May 1, 2016, the BA 085 and BA 084 services will be on the Airbus A380, the world's largest aircraft.
This will replace the current Boeing 747-400 service and the seasonal service via the Boeing 777-200 ER (BA 086 and BA 087) will be eliminated. This marks the first scheduled Airbus A380 passenger service into Vancouver.