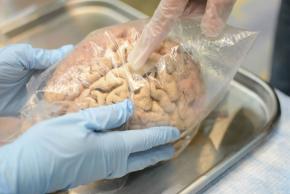 Hey egghead – what do you know about brain health? People of all ages are sure to learn something new at the 2016 Brain Health Fair, presented by the American Academy of Neurology (AAN). The (free!) event on April 15 includes fun, hands-on activities and plenty of opportunities to discover the wonders of the brain. Open to the general public, the fair encourages attendees to interact with some of the best and brightest neurologists in the world.
Help us spread the world! Tourism Vancouver members are encouraged to promote this free public event (which takes place during AAN's annual meeting, our largest citywide of the year) by sharing event details on their business's social media channels or printing out and displaying this poster. 
Date: Friday, April 15, 2016
Time: 10:00 a.m. to 4:00 p.m.
Location: Vancouver Convention Centre, Ballroom ABCD 
Registration: FREE event sign-up at www.BrainHealthFair.com
On Location: FREE lunch for all attendees