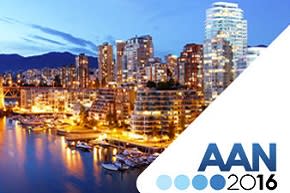 Tourism Vancouver is a sponsor of the 2016 Brain Health Fair hosted at the Vancouver Convention Centre on April 15, 2016. This one-time-only event presented by the American Academy of Neurology connects hundreds of neurology patients, families, and caregivers affected by brain disease, as well as students interested in brain science and the general public, with industry experts in a fun and engaging environment.
The 2016 Brain Health Fair is designed and executed by local and national expert neurologists on-hand to answer questions about the wonders of the brain and the latest research advances in multiple sclerosis, dementia, epilepsy, stroke, Parkinson's disease, movement disorders, headache, pediatric neurology, and other brain diseases.
Help us spread the world! Tourism Vancouver members are encouraged to promote this free public event by sharing event details on their business's social media channels or printing out and displaying this poster. 
Event Date: Friday, April 15, 2016
Event Time: 10:00 a.m. to 4:00 p.m.
Event Location: Vancouver Convention Centre, Ballroom ABCD