Winter Meetings in Vancouver - Know Before You Go!
If you're attending a meeting in Vancouver this winter, you're in for a treat! You'll want to make sure that you allow a little time to see the city while you're here, but even if you have a two-hour break between sessions, we're here to help you make the most of your time in the destination. There's snow on the mountains (but rarely on our city streets!), festive celebrations, and plenty of delicious delicacies to sample.
---
---
---
Travel Pre-Planning
Before your trip, make sure you have the right travel documents for entering Canada. You'll need a valid passport, and in some cases, a visa or an Electronic Travel Authorization which you can apply for online. Please check entry requirements here.
You might also need to check out customs requirements, especially if you're bringing equipment and materials into Canada for your meeting. More details on Canadian Border Services Agency restrictions can be found here.
Don't forget that most US and international cell phone and data plans don't automatically cover Canada. To avoid roaming charges, purchase a Canadian data roaming and calling plan from your provider, or plan on switching to wifi only and connecting with your friends and colleagues via email, WhatsApp or Facebook.
Looking for more helpful tips? Visit our website here.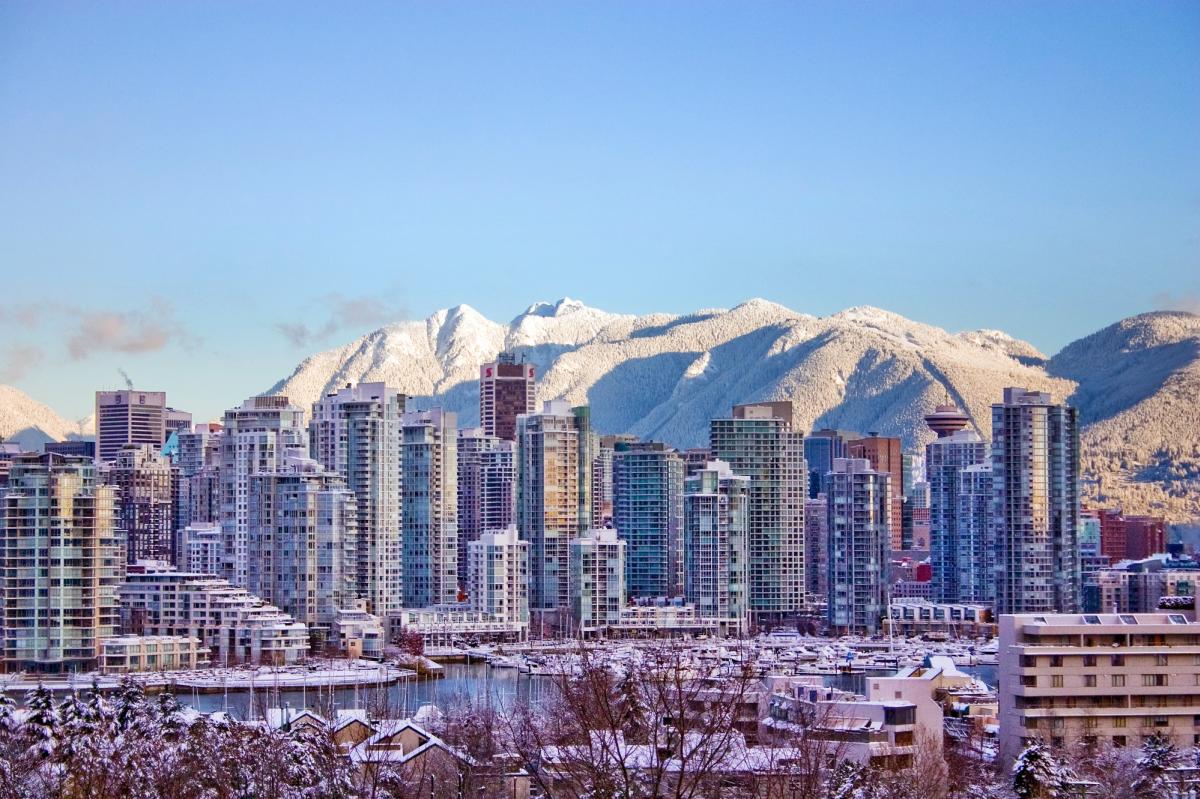 ---
Weather
Temperatures in Vancouver over the winter months of December, January and February are relatively mild (at least, by Canadian standards), and while there's a good chance you'll encounter rain, snow is a rare sighting in the city. Temperatures hover between 5˚C – 10˚C (40˚F – 50˚F) during the day, dipping a further 5˚C (10˚F) overnight. If you're heading up to Vancouver's local mountains, expect snowy conditions and the temperature to be colder than downtown. Check Vancouver's current and historical weather conditions online here.
---
What To Wear
Because the temperature is quite mild, it's best to dress in light layers, so you can easily adjust for a sunny day. Make sure to pack a rain jacket and an umbrella. If you're thinking about heading up to the local mountains, make sure you bring warmer layers (or your ski gear) as well as gloves, scarf and a hat. Bring some good walking shoes – Vancouver is a great place to explore on foot!
---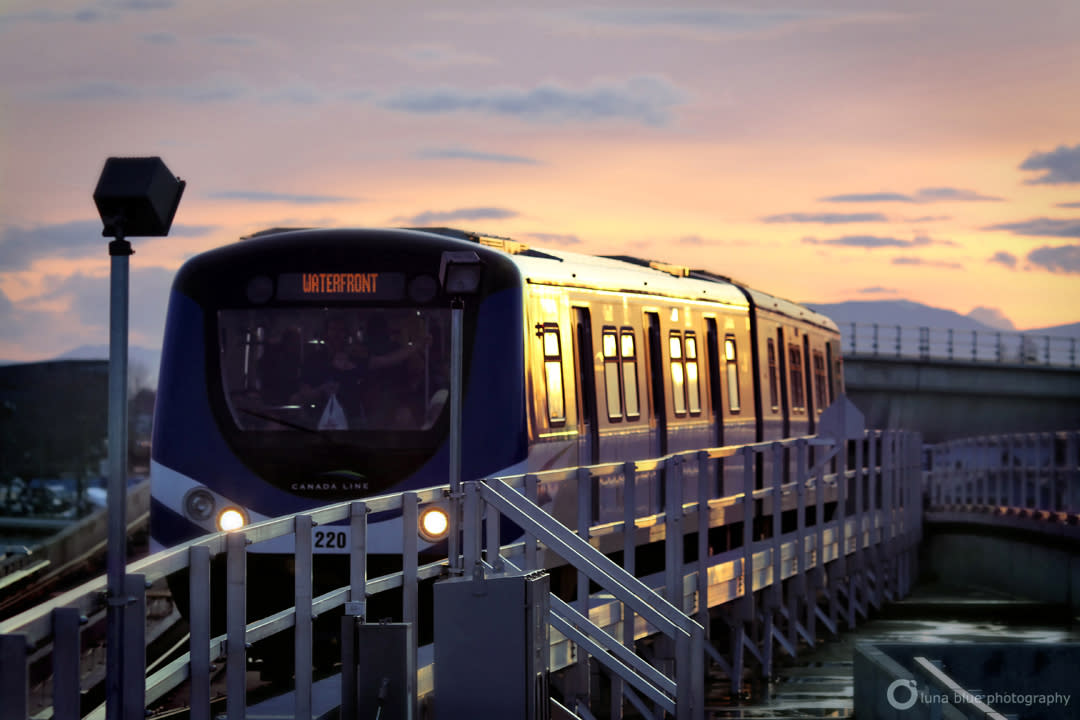 Getting Around
You'll most likely be flying into Vancouver International Airport, and you'll find that the easiest way to get to downtown is by hopping on the Canada Line light-rail service – just look for the "Trains to the City" signs. The 30-minute trip is CAD $9.25, and tickets can be purchased by credit card on the platform. Alternatively, taxis are available and charge a flat fee from $31 - $35 for downtown zones.  
Once you're downtown, walking is often the best option in our compact, very walkable city, even in the middle of winter. Most hotels are within a 10-minute stroll of the Vancouver Convention Centre, and you can easily walk to many downtown attractions including those in Gastown, Stanley Park and Robson Street. Just ask your concierge for a map.
Taxis are plentiful; you can ask your bell desk to call one for you, or hail one on the street.
---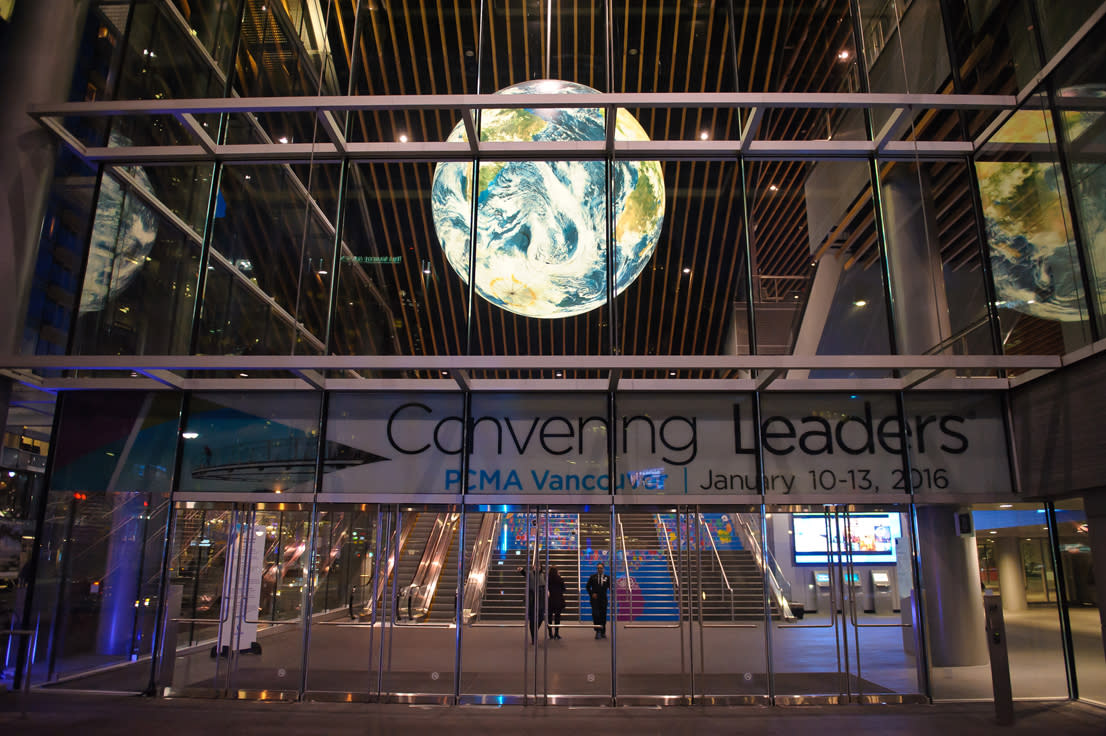 Grab A Deal
Your delegate badge comes with perks! When you're out exploring the city, shopping and dining, remember to bring it with you to enjoy exclusive discounts and offers. You'll save on admission to some of our top attractions, enjoy special offers at some of our favourite restaurants, as well as savings at spas, boutiques and on tours. See a list of offers here.
---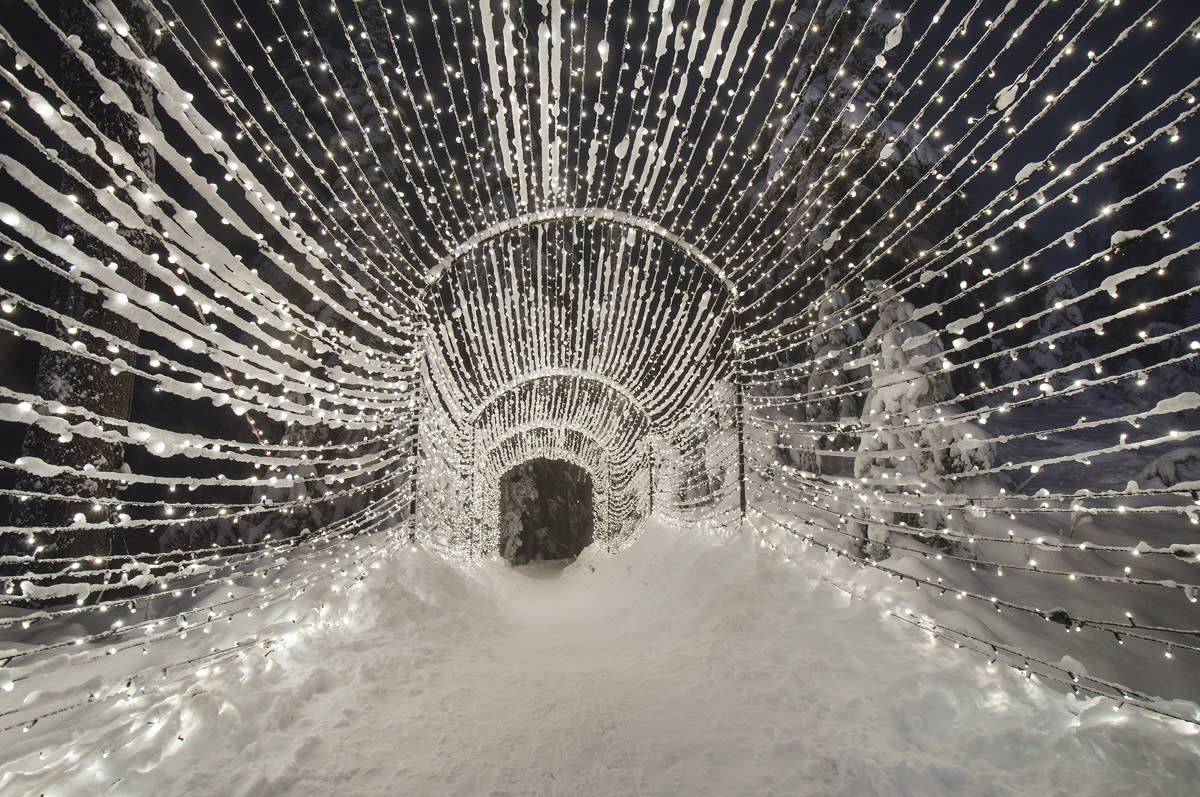 Vancouver's Winter Highlights
---
Top Sightseeing Options
---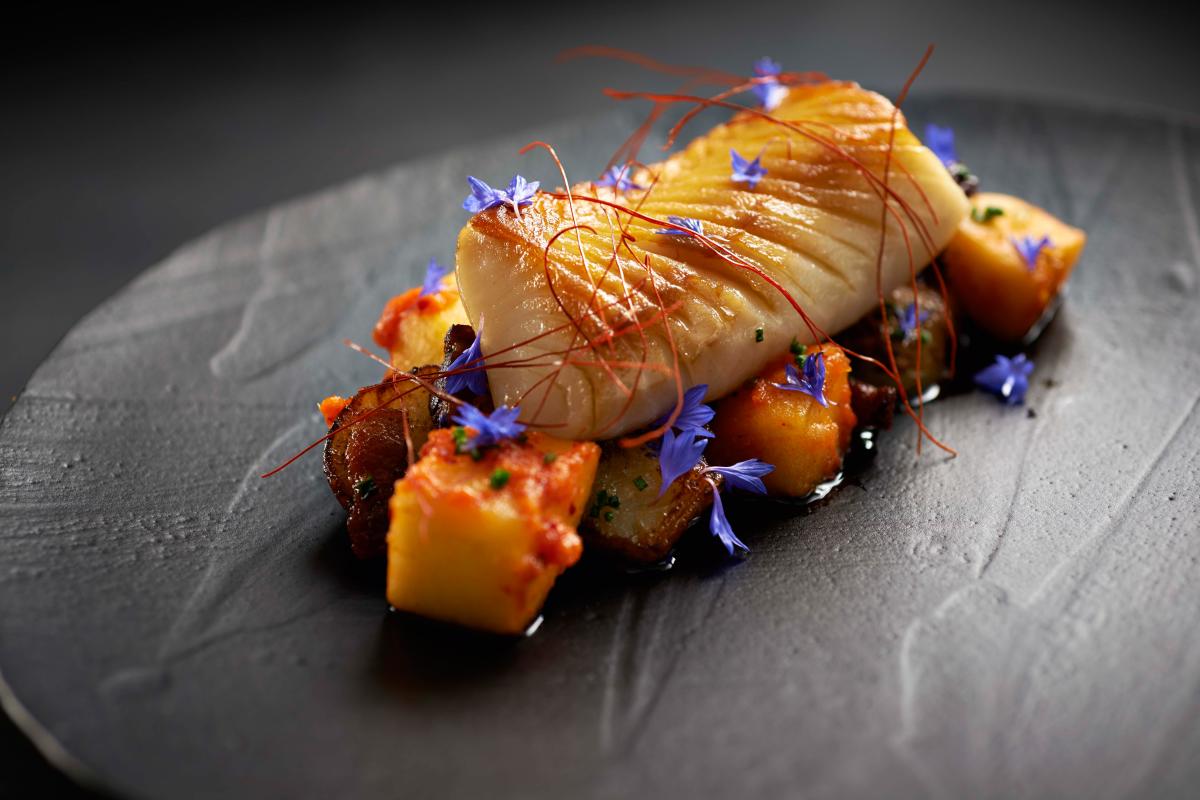 Vancouver On Your Plate (And In Your Glass)
Vancouver is a city that is very passionate about what's on its plate and in its glass. From fresh West Coast seafood (look for the sustainable Ocean Wise symbol on menus), through to seasonal delicacies, and fusion cuisine that represents the multi-cultural diversity of our city. Critics say we have some of the best Asian food in the world, but you'll find that our chefs have put their own stamp on it, combining local ingredients (like Pacific salmon, foraged mushrooms and berries) with traditional techniques. Here our restaurant picks for your winter visit to Vancouver, all downtown and most within a 10-minute walk of the Vancouver Convention Centre.

Hawksworth Restaurant: Arguably Vancouver's best restaurant, and perfect for a splurge.
Chewie's Steam & Oyster Bar: Winter is a great time to indulge in local oysters!
Minami Yaletown: Delivers one of the most unique and innovative dining experiences to Vancouver.
Ancora Waterfront Dining & Patio: Embracing the harmony of Peruvian and Japanese cultures.
The Blackbird Public House: 48 beers on tap, plus a huge selection of Scotch whisky.  
ARC: A light-filled space in the Fairmont Waterfront, for celebratory bites or cocktails.
Black + Blue: A contemporary steakhouse with a welcoming rooftop patio.
Butcher & Bullock: Casual bites, local beers and a great place to catch the game.
Cafe Medina: Vancouver's favourite spot for breakfast and brunch – worth the line-up!
L'Abattoir Restaurant: French influenced West Coast fare found in historic Gastown.
Whether you're a wine lover, cocktail hound or beer fan, you'll never find yourself thirsty in Vancouver! British Columbia produces its own wine, and you'll find it on the menu at most local restaurants. The city also boasts a thriving craft brewing scene–Gastown's Steamworks Brewing Company, Railtown's The Belgard Kitchen and Mount Pleasant's R&B Brewing are all great places to sample the local wares. Cocktail bars such as Clough Club, The Cascade Room and UVA often use spirits from Vancouver's own distilleries, putting a local twist on your G&T, gimlet or greyhound.
If you're interested in exploring the culinary scene outside of the bar or restaurant, consider signing up for a tour! Crawl the city's beer scene with Vancouver Brewery Tours, a tour of a tasty neighbourhood on foot with Off the Eaten Track, or taste your way around Granville Island Public Market with Vancouver Foodie Tours.
If you're lucky enough to be visiting the city between at the end of January, don't miss the annual Dine Out Vancouver Festival. Hundreds of restaurants offer menus at $20, $30 and $40 price points, but that's just the beginning. Events include tasting tours, masterclasses, family dinners and international chef collaborations.  Or if wine is more your focus, the Vancouver International Wine Festival (Feb 22 - Mar 1, 2020) is one of the world's largest consumer celebrations of vino, showcasing bottles from over 175 wineries from around the world.   
---
Need More Information?
We're looking forward to seeing you in Vancouver really soon, following your adventure and hearing about the memories you make while you're in our city. We know there's a lot of information to absorb here, but perhaps you're looking for something more specific. In that case, check out Inside Vancouver – Tourism Vancouver's blog dedicated to what's going on the city and tips from locals. Follow us on social media for further trip inspiration or to ask a questions or two:
Latest Info
Planning Tools
Be Inspired
Related Pages