Summer Meetings in Vancouver - Know Before You Go!
Summer is peak season for a visit to Vancouver, with the city alive with festivals, outdoor adventure and activities! Even if you have just a couple of hours between sessions to do some sightseeing, you'll want to make the most of your time, and we're happy to help you do just that with this guide we've put together.
---
---
Travel Pre-Planning
Before your trip, make sure you have the right travel documents for entering Canada. You'll need a valid passport, and in some cases, a visa or an Electronic Travel Authorization which you can apply for online. Please check entry requirements here.
 
You might also need to check out customs requirements, especially if you're bringing equipment and materials into Canada for your meeting. More details on Canadian Border Services Agency restrictions can be found here.
 
Don't forget that most US and international cell phone and data plans don't automatically cover Canada. To avoid roaming charges, purchase a Canadian data roaming and calling plan from your provider, or plan on switching to Wi-Fi only. Did you know that Vancouver has one of the biggest free Wi-Fi networks in North America?
 
Looking for more helpful tips? Visit our website here.
---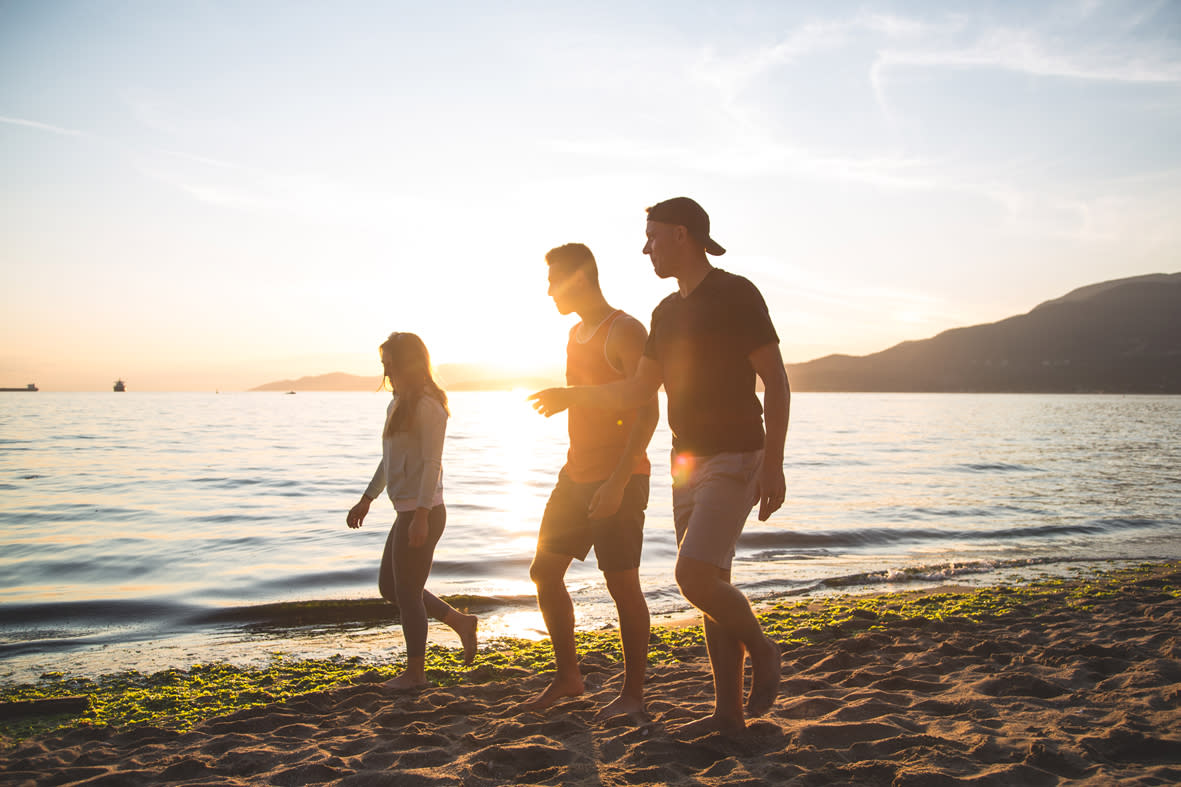 Weather
Vancouver's summer months of June, July and August are the city's hottest, but they're still very mild compared to many other destinations. In June, you can expect a mix of lovely blue skies and rain, but July and August are usually fairly sunny. Temperatures hover between 19˚C – 23˚C (66˚F – 73˚F) during the day, dipping by about 5˚C (10˚F) overnight. Check Vancouver's current and historical weather conditions online here.
---
What To Wear
Because Vancouver's climate is quite mild even in the middle of the summer, it's best to dress in light layers. Make sure to pack your sunglasses and sunscreen, as well as an umbrella to deal with any summer showers. At night, remember to bring a light sweater with you as it can still feel quite cool down by the water. And you'll want to bring some good walking shoes – Vancouver is a great place to explore on foot!
---
Getting Around
You'll most likely be flying into Vancouver International Airport, and you'll find that the easiest way to get to downtown is by hopping on the Canada Line light-rail service – just look for the "Trains to the City" signs! The 30-minute trip is CAD $9.25, and tickets can be purchased by credit card on the platform. Alternatively, taxis are available and charge a flat fee from $31 - $35 for downtown zones.  
 
Once you're downtown, walking is often the best option in our compact, very walkable city, especially during the summer. Most hotels are within a 10-minute stroll of the Vancouver Convention Centre, and you can easily walk to many downtown attractions including those in Gastown, Stanley Park and Robson Street. Just ask your concierge for a map.
 
Taxis are plentiful; you can ask your bell desk to call one for you, or hail one on the street.
---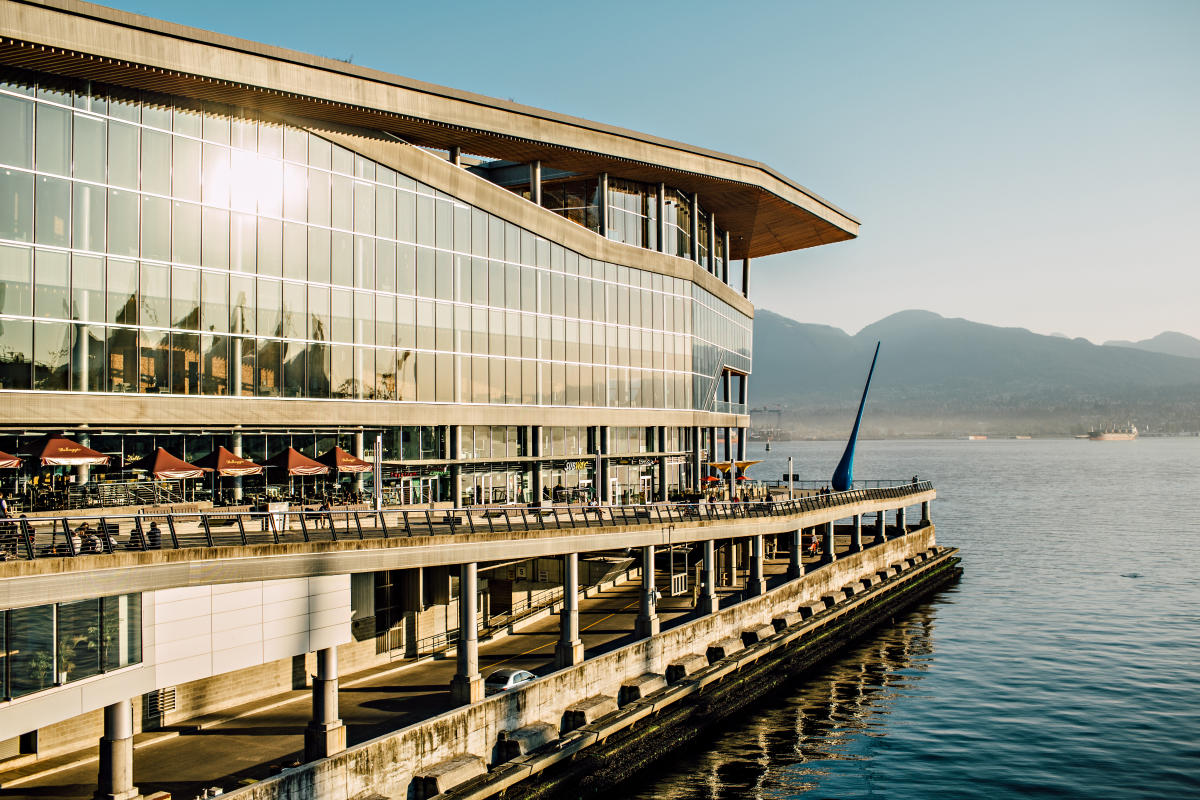 Grab A Deal
Your delegate badge comes with perks! When you're out exploring the city, shopping and dining, remember to bring it with you to enjoy exclusive discounts and offers. See a list of offers here.
---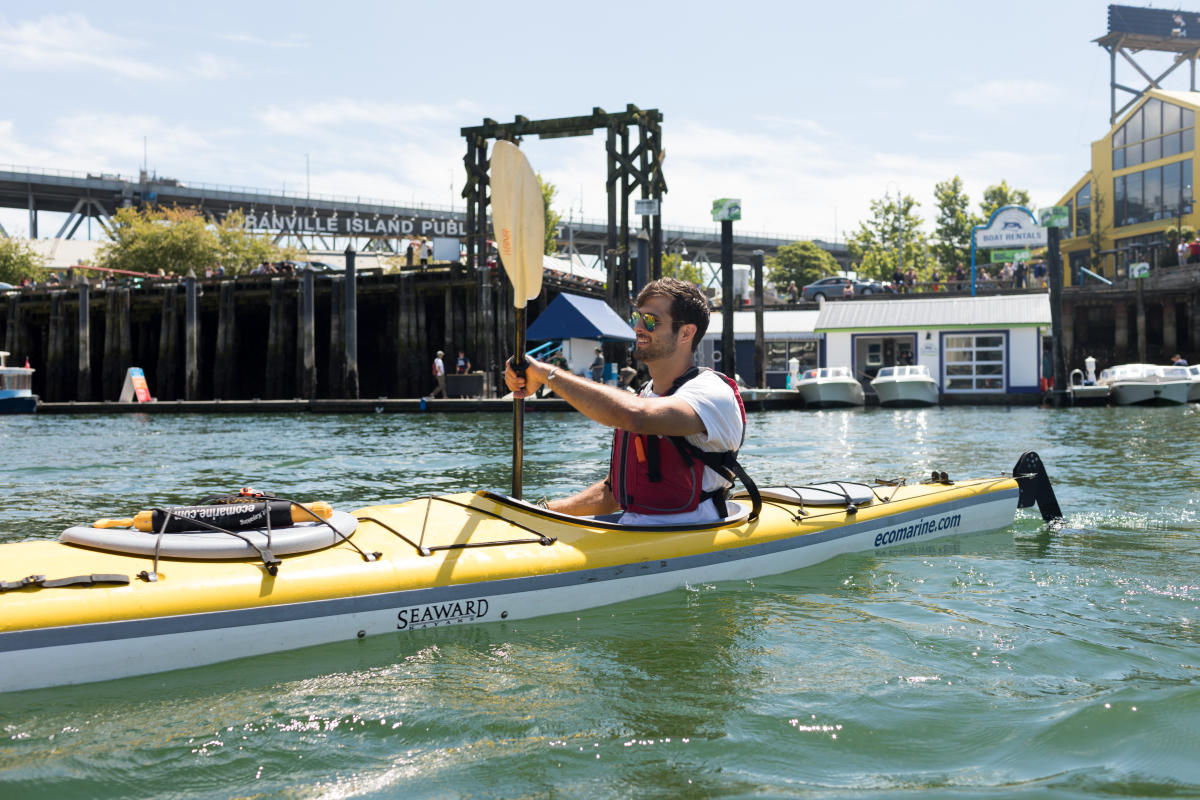 Vancouver's Summer Highlights
With sunny days and mild temperatures, summer is perfect for exploring Vancouver's outdoor adventure options. Go for a run through Stanley Park, take a stand-up paddleboarding lesson on English Bay, kayak up Indian Arm, rent a bicycle to pedal the seawall, hike a trail, or play 18-holes at one of Vancouver's spectacular golf courses.
 
During summer, it can seem like every week brings a new musical festival to enjoy! Vancouver International Jazz Festival (Jun 21 – Jul 1, 2019) is one of North America's largest, and it's hard to beat the waterfront location of the Vancouver Folk Music Festival (Jul 19 – 21, 2019) down at Jericho Beach. And fans of classical music will want to catch a performance or two during the Vancouver Bach Festival (Jul 30 – Aug 9, 2019).
 
Summer is also when Vancouver celebrates the city's diverse population with a series of festivals ranging from 5X Fest formerly City of Bhangra dance celebration (June 12 - 16, 2019), Greek Summerfest (July 4-14, 2019), the Japanese-focused Powell Street Festival (Aug 3 - 4, 2019), and the Vancouver Chinatown Festival(August 10 , 2019), through to the Vancouver Pride Parade (Aug 4, 2019) and Vancouver Queer Film Festival (Aug 15 – 25, 2019).
 
During the summer, Vancouver's arts and culture scene steps outside for a series of al fresco performances. Over in Vanier Park, catch a performance at Bard on the Beach (Jun 5 – Sep 21, 2019), the city's annual Shakespeare festival, or head to Malkin Bowl in Stanley Park to see one of two classic musicals at Theatre Under the Stars (Jul 5 – Aug 17, 2019). But for many, the highlight of the city's summer events is Honda Celebration of Light, a fireworks festival held over three nights (Jul 27, 31 & Aug 3, 2019) with locals and visitors flocking to the shores of English Bay to watch.
 
Even if you're not a baseball fan, an afternoon spent at our old-fashioned ballpark, Nat Bailey Stadium, cheering on the city's "Single A" team, the Vancouver Canadians, is a treat (season runs Jun 14 – Sep 2, 2019). Vancouver's Canadian Football League team, the BC Lions, also kick off their season (Jun 15 - Nov 2, 2019), playing at downtown's BC Place Stadium - also home to the Vancouver Whitecaps MLS soccer team playing through the summer (Mar 2 – Oct 6, 2019). If you're not able to score tickets, the next best thing is to catch a Whitecaps or Lions game on the big screen, surrounded by local diehard fans. Try The Sports Bar LIVE! at Rogers Arena, or The Blackbird. 
---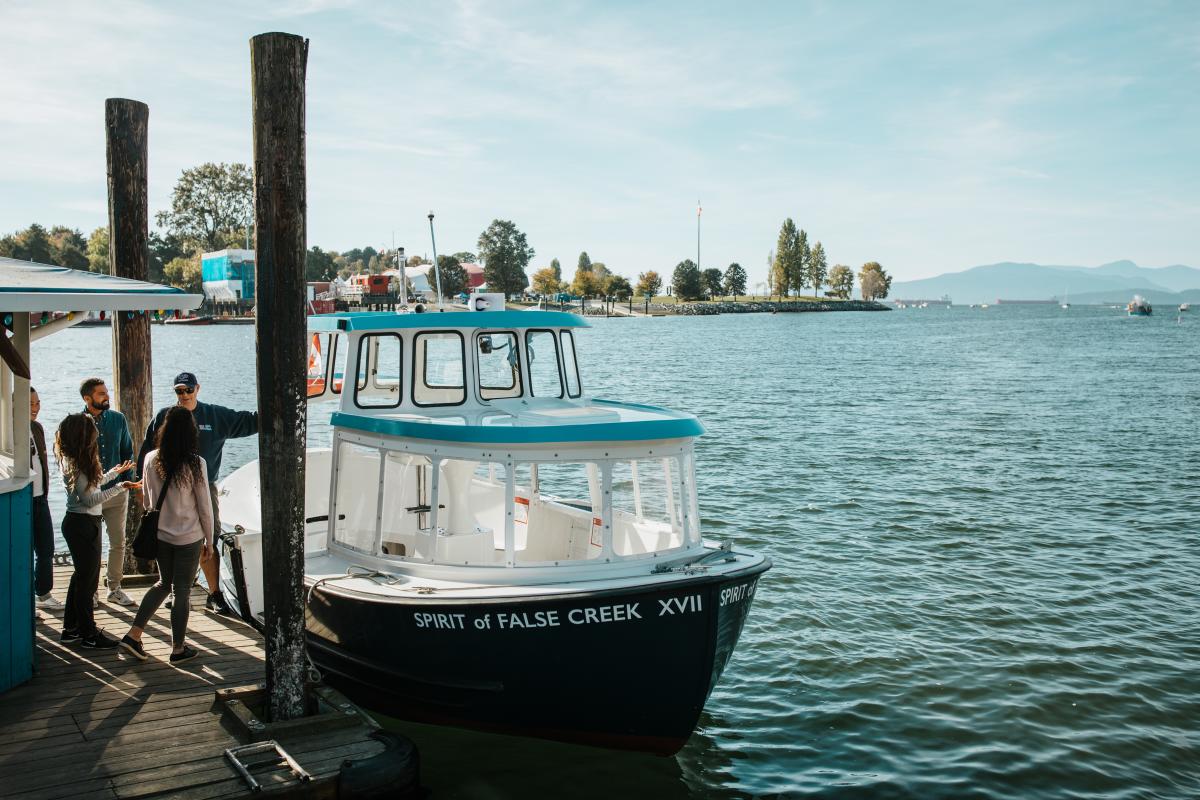 Top Sightseeing Options
---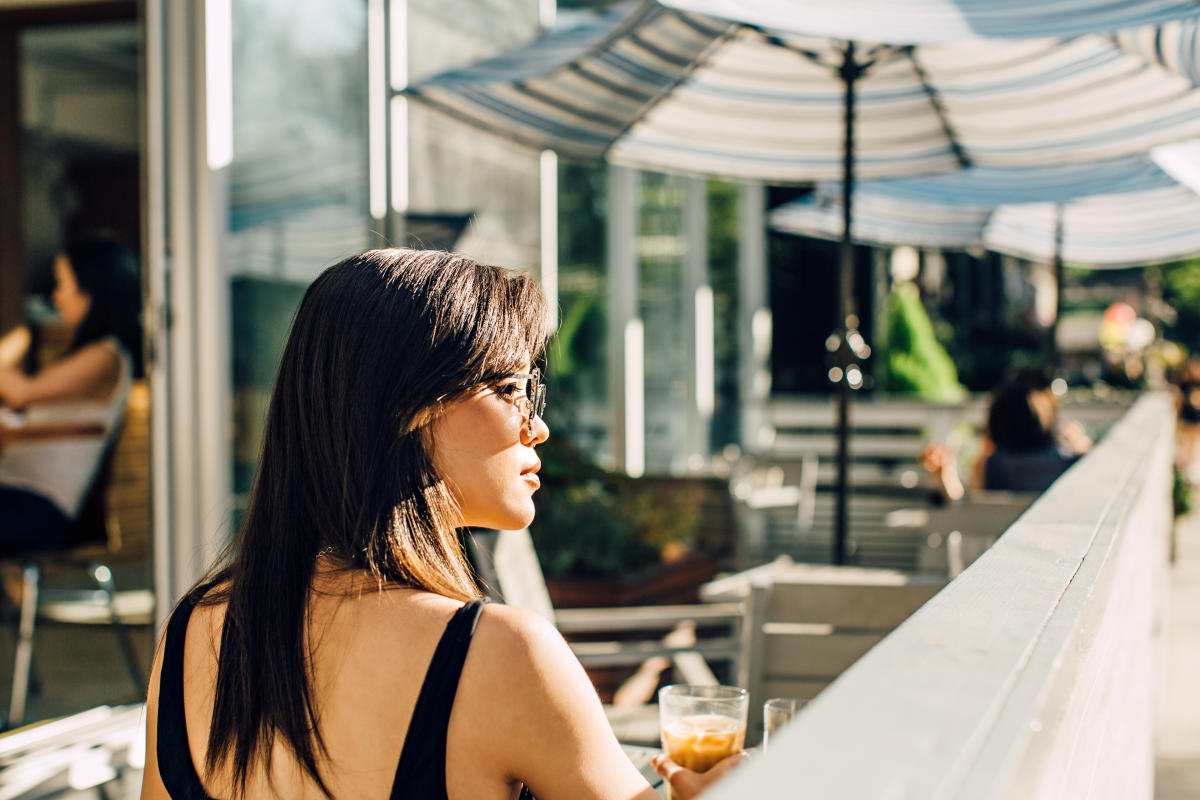 Vancouver On Your Plate (And In Your Glass)
Vancouver is a city that is very passionate about what's on its plate and in its glass. Here are our restaurant picks for your summer visit to Vancouver, all downtown and most within a 15-minute walk of the Vancouver Convention Centre.
You'll never find yourself thirsty in Vancouver! British Columbia produces its own wine, and you'll find it on the menu at most local restaurants. The city also boasts a thriving craft brewing scene–Gastown's Steamworks Brewing, as well as Mount Pleasant's Main Street Brewing are all great places to sample the local wares. Restaurants and cocktail bars such as YEW in the Four Seasons, Brix & Mortar and Boulevard Kitchen often use spirits from Vancouver's own distilleries, putting a local twist on your G&T, gimlet or greyhound.
 
If you're interested in exploring the culinary scene outside of the bar or restaurant, consider signing up for a tour! Crawl the city's beer scene with Vancouver Brewery Tours, score a sampling of the city's best ice cream with Off the Eaten Track, taste your way around Granville Island Public Market with Vancouver Foodie Tours, or tour Metro Vancouver's wineries with Swallow Tail Culinary Adventures.
 
Vancouver's farmers markets are great spots to explore what's in season. The Saturday market in the West End neighbourhood is a short walk from most downtown hotels. The Shipyards Night Market (every Friday May 3 – Sept 27, 2019) includes an event along the water with food trucks, live entertainment, and a beer garden.
---
Need More Information?
We know that there's a lot of information here, but there's so much more than we could fit in this guide. So if we've missed something that you're especially interested in, check out Inside Vancouver – Tourism Vancouver's blog dedicated to what's going on the city and tips from locals. We're looking forward to seeing you in our city soon, so follow us on social media for further trip inspiration or to ask a questions or two:
Latest Info
Planning Tools
Be Inspired
Related Pages