Spring Meetings in Vancouver - Know Before You Go!
Spring is a great time to visit Vancouver as the city awakens from winter and starts to head outside to tree-lined streets and parks that are quite literally awash in blossoms! Even if you have just a couple of hours between sessions to do some sightseeing, you'll want to make the most of your time, and we're happy to help you do just that with this guide we've put together.
---
---
Travel Pre-Planning
Before your trip, make sure you have the right travel documents for entering Canada. You'll need a valid passport, and in some cases, a visa or an Electronic Travel Authorization which you can apply for online. Please check entry requirements here.
 
You might also need to check out customs requirements, especially if you're bringing equipment and materials into Canada for your meeting. More details on Canadian Border Services Agency restrictions can be found here.
 
Don't forget that most US and international cell phone and data plans don't automatically cover Canada. To avoid roaming charges, purchase a Canadian data roaming and calling plan from your provider, or plan on switching to Wi-Fi only. Did you know that Vancouver has one of the biggest free Wi-Fi networks in North America?
 
Looking for more helpful tips? Visit our website here.
---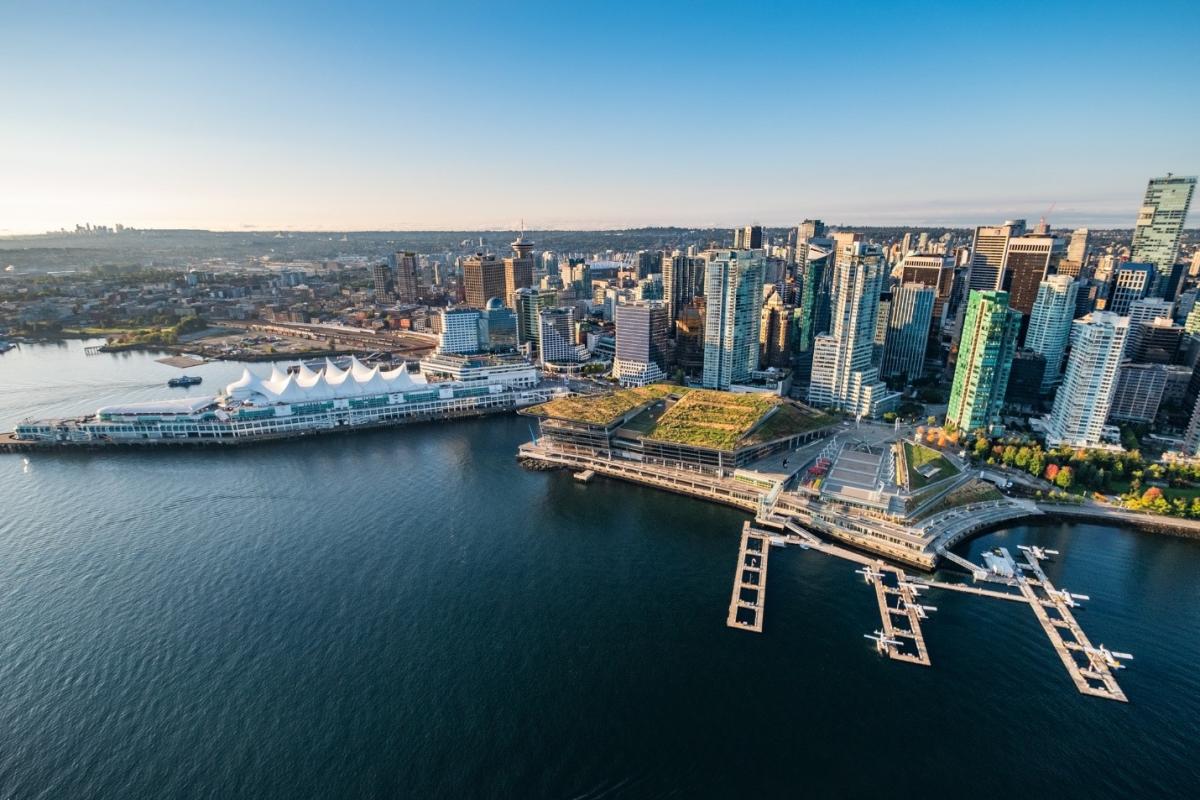 Weather
Vancouver's temperatures begin to warm up over the spring months of March, April and May but they're still quite cool. Temperatures hover between 7˚C – 19˚C (45˚F – 66˚F) during the day, dipping by about 5˚C (10˚F) overnight. If you're heading up to Vancouver's local mountains, expect snowy conditions into April: what might be a sunny spring day in downtown can still feel like winter up on the mountain. Check Vancouver's current and historical weather conditions online here.
---
What to Wear
Because the temperature is quite mild, it's best to dress in light layers. Make sure to pack a rain jacket and an umbrella, and if you're thinking of heading up to the local mountains (especially in March or April), make sure you bring warmer items you can layer on. Bring some good walking shoes – Vancouver is a great place to explore on foot!
---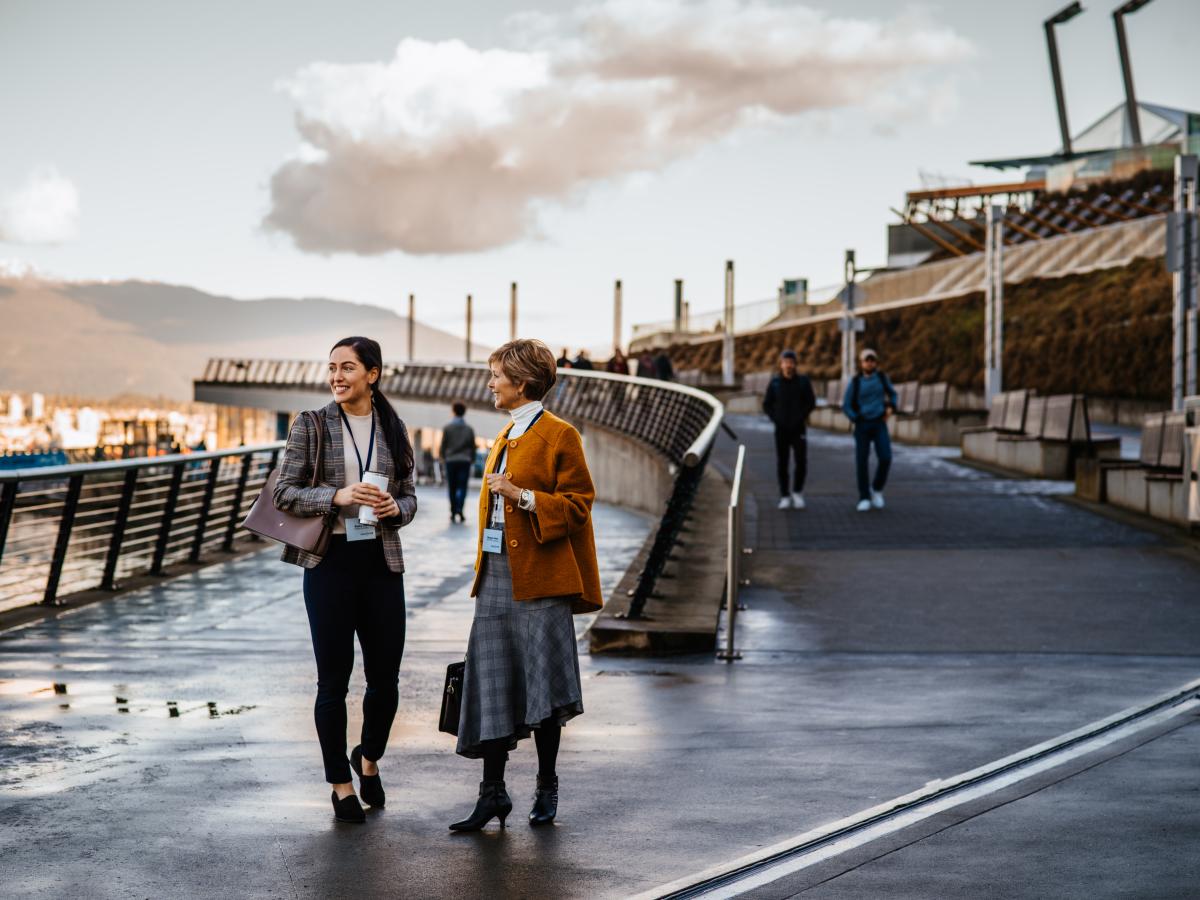 Getting Around
You'll most likely be flying into Vancouver International Airport, and you'll find that the easiest way to get to downtown is by hopping on the Canada Line light-rail service – just look for the "Trains to the City" signs! The 30-minute trip is CAD $9.25, and tickets can be purchased by credit card on the platform. Alternatively, taxis are available and charge a flat fee from $31 - $35 for downtown zones.  
 
Once you're downtown, walking is often the best option in our compact, very walkable city. Most hotels are within a 10-minute stroll of the Vancouver Convention Centre, and you can easily walk to many downtown attractions including those in Gastown, Stanley Park and Robson Street. Just ask your concierge for a map (and possibly an umbrella!).
 
Taxis are plentiful; you can ask your bell desk to call one for you, or hail one on the street.
---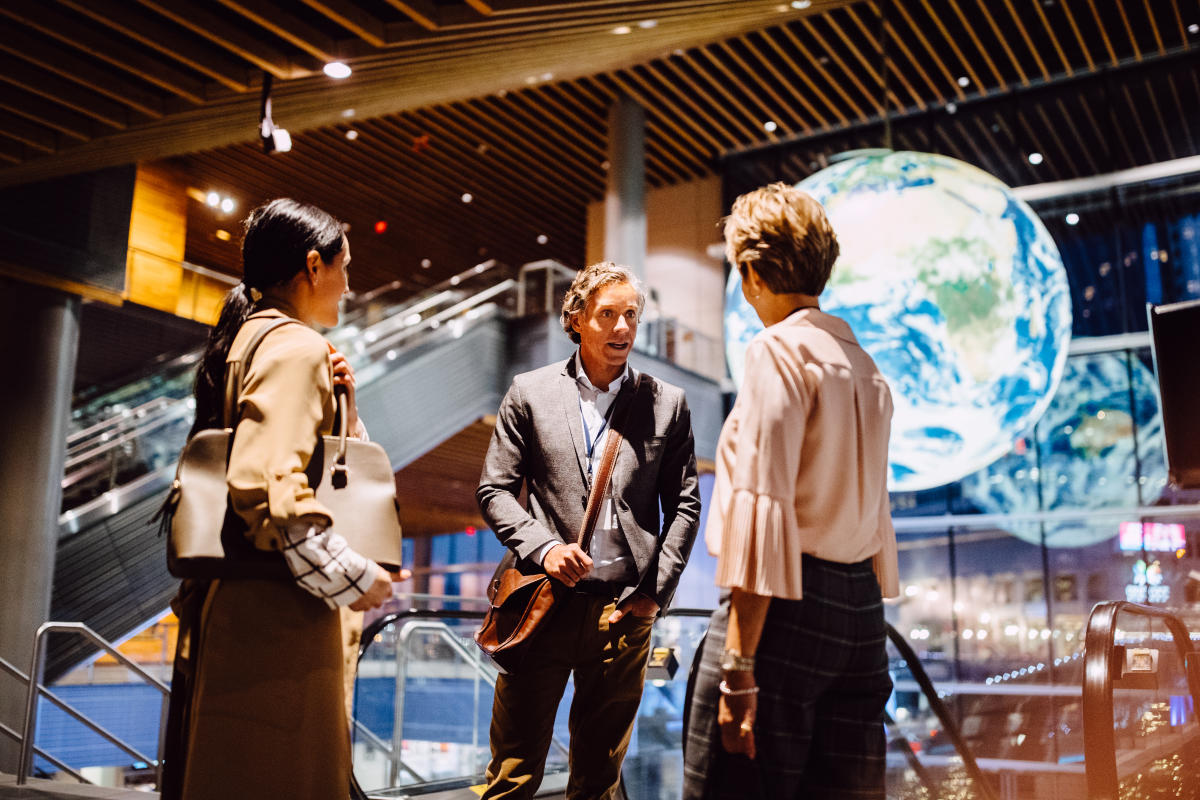 Grab A Deal
Your delegate badge comes with perks! When you're out exploring the city, shopping and dining, remember to bring it with you to enjoy exclusive discounts and offers. See a list of offers here.
---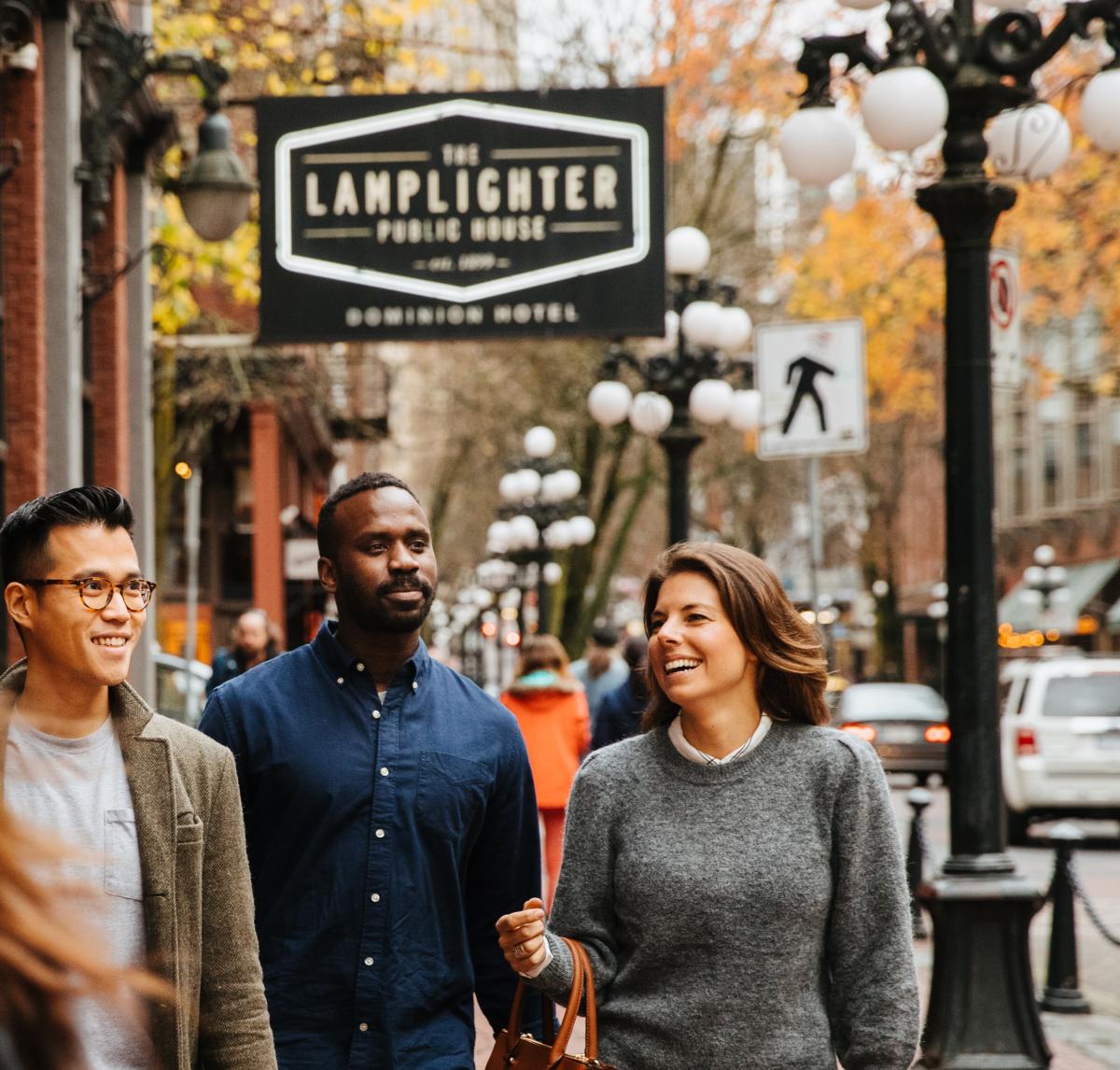 Vancouver's Spring Highlights
---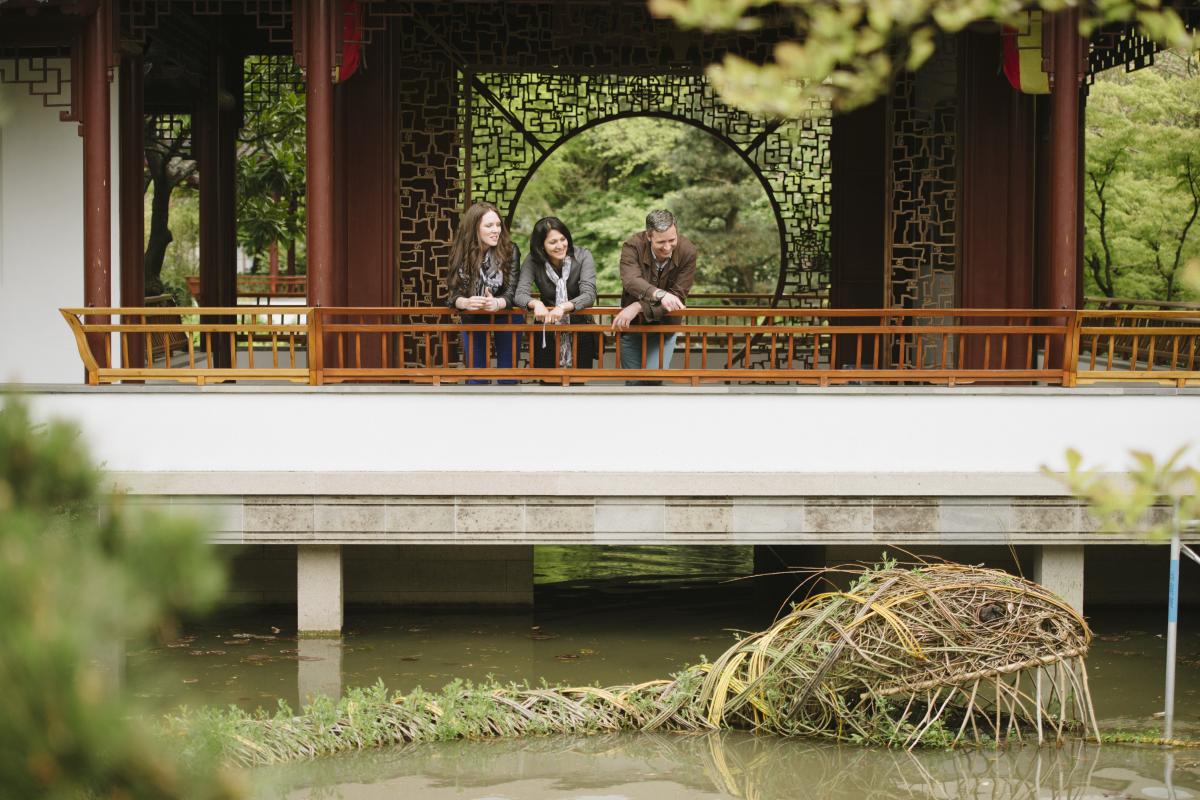 Top Sightseeing Options
---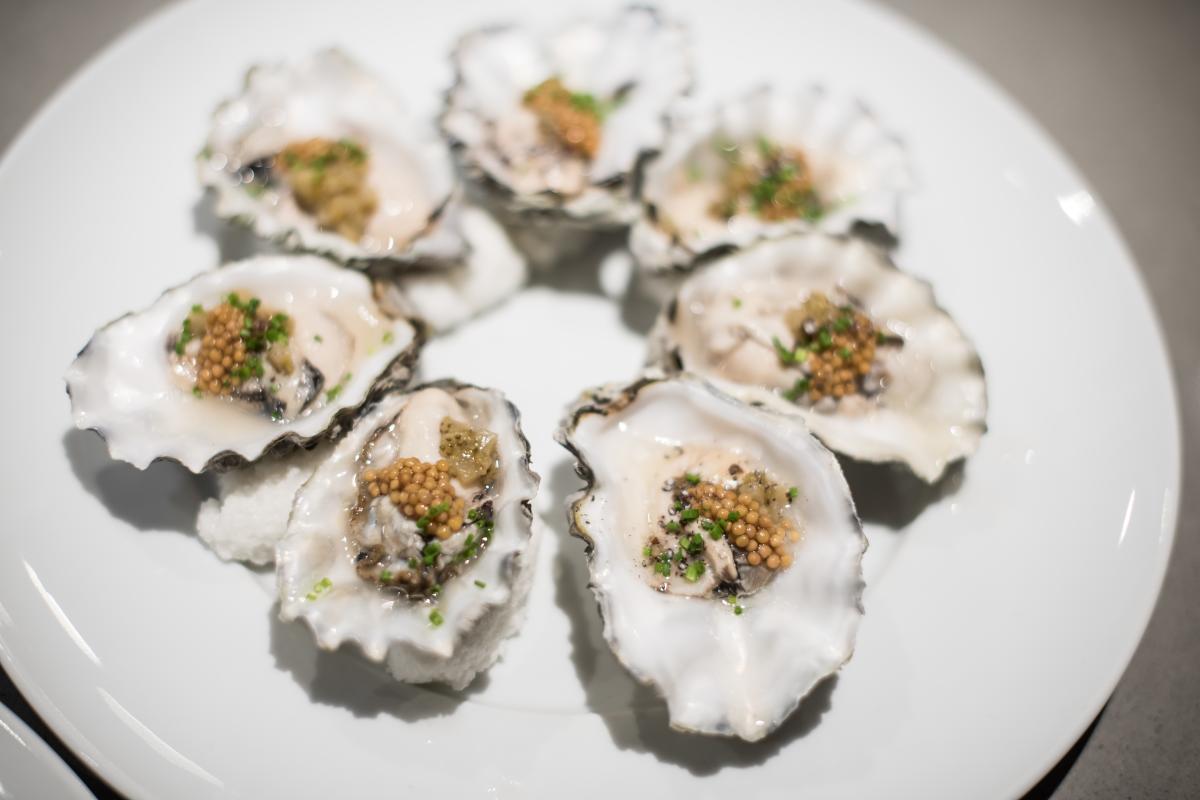 Vancouver On Your Plate (And In Your Glass)
Vancouver is a city that is very passionate about what's on its plate and in its glass. Here are our restaurant picks for your spring visit to Vancouver, all downtown and most within a 15-minute walk of the Vancouver Convention Centre.
 

Wildebeest: Locally-sourced, nose-to-tail eating in Gastown.
Pourhouse Restaurant: Classic comfort food and an impressive bar for a proper drink.  
Giovane Café + Eatery: Excellent coffee and tasty café fare in the Fairmont Pacific Rim.
Miku: Aburi-style sushi and other Japanese delicacies on the waterfront at Canada Place.
Nightingale: Lively space serving dishes packed with natural flavor.
COAST Restaurant: Where everyone wants to be. A true west coast dining experience.
Tableau: A west coast take on classic French bistro food.
Hy's Encore: A classic, high-end Canadian steakhouse with a private club atmosphere.
Reflections: Tapas-inspired dishes in a sophisticated outdoor lounge setting.
Tacofino Taco Bar: A unique take on Mexican favourites in a modern room.  
 

You'll never find yourself thirsty in Vancouver! British Columbia produces its own wine, and you'll find it on the menu at most local restaurants. The city also boasts a thriving craft brewing scene–Railtown's The Belgard Kitchen, Mount Pleasant's Main Street Brewing and Yaletown's Yaletown Brewing Co. are all great places to sample the local wares. Restaurants and cocktail bars such as The Union and Prohibition often use spirits from Vancouver's own distilleries, putting a local twist on your G&T, gimlet or greyhound.
 
If you're interested in exploring the culinary scene outside of the bar or restaurant, consider signing up for a tour! Crawl the city's beer scene with Vancouver Brewery Tours, take a tasty tour of a local neighbourhood on foot with Off the Eaten Track, or nibble your way through Granville Island Public Market with Vancouver Foodie Tours.
 
Vancouver's farmers markets kick off in May for the summer season – a great place to get a taste of the city and pick up souvenirs (check their site for dates and locations). And if raising a glass is your thing, check out BC Distilled (Apr 6, 2019), or the ale-loving Vancouver Craft Beer Week (May 31 – Jun 9, 2019).
---
Need More Information?
There's a lot of information to process here, but perhaps we missed something that's close to your heart. In that case, check out Inside Vancouver – Tourism Vancouver's blog dedicated to what's going on the city and tips from locals. We're looking forward to seeing you in our city soon, so follow us on social media for further trip inspiration or to ask a questions or two:
Latest Info
Planning Tools
Be Inspired
Related Pages