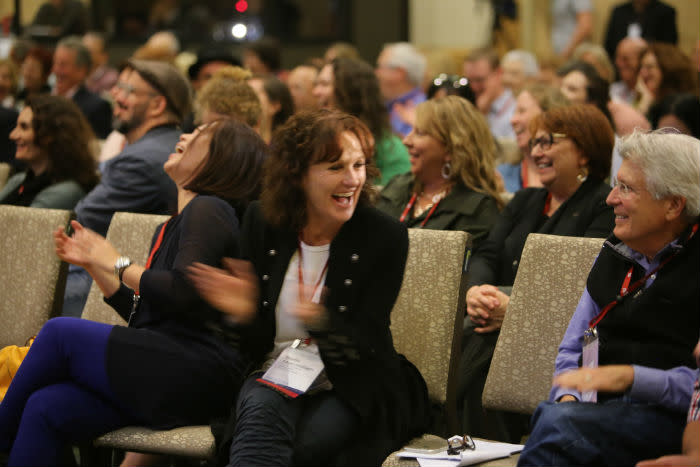 From August 31 to September 3 this year, Vancouver welcomed the U.S.-based Western Arts Alliance for their annual conference. The meeting offered the association's members-touring and performing arts professionals, a program that combined artistic exploration, insight and business. This was the first time the group had met outside of the U.S. and they were thrilled with the outcome. Not only did they see a small rise in attendance over the previous year, but delegates enjoyed the way that Vancouver was woven into their program, giving them a chance to really experience the destination while they were here. This is what Jennifier Stewart, WAA's conference manager had to say to Carrie Leung, one of Tourism Vancouver's Convention Services client managers.
"Hosting the 48th Annual WAA Conference in Canada was a risk for us. It was our first outside of the U.S., and as a result, there were many new aspects and "unknowns", both as the organizers and also for our attendees. But I am so pleased to share that Vancouver was a great success for us!
Our attendees commented again and again what a lovely experience they had. Part of it, certainly, is that our steering committees delivered on the programming in a big way. There was the strong First Nations thread woven throughout our programming and anticipated showcase performances that delivered. But also, the tours we offered (organized by our Host Committee of local Vancouver residents and members), the restaurants, the shopping, the morning jogs around Coal Harbour, the hotel staff at the Westin Bayshore-all of it, the whole package-synthesized to create such harmony. It was as if Vancouver itself was an attendee at our conference providing a freshness that was truly invigorating.
I will be not able to overstate how deeply I valued the support Tourism Vancouver provided. Thank you for each answered question, for each vendor recommendation, each time your team popped in just to see if we needed anything. Our members are keen to return to Canada again! " - Jennifier Stewart, Conference Manager, Western Arts Alliance