HOTEL OPENINGS: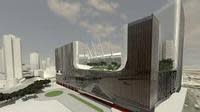 • Trump International Hotel & Tower Vancouver debuts in fall 2016
Vancouver is the next destination in Donald Trump's collection of luxury hotels. Donald's new $360-million hotel is scheduled to open in Vancouver in fall 2016 at a coveted location on Georgia Street in the heart of downtown. Designed by late Vancouver architect Arthur Erickson, the 63-story structure will be the second tallest in Vancouver, featuring 147 guestrooms. Amid the hotel's myriad amenities are 15,000 square feet of state-of-the-art meeting space, a fine dining restaurant and swanky champagne lounge, and a Mar-a-Lago Spa (Vancouver's first pool-bar-nightclub).
• Parq - a new "urban resort" with two hotels and eight restaurants coming to BC Place
Scheduled to open in late 2016 and adjoining BC Place (B.C.'s biggest sports stadium) is a new $600-million-dollar casino complex called Parq, featuring two Marriott Hotels, eight restaurants, and event space. The complex will have a total of 466 rooms and 51 suites.
NEW OFFERINGS: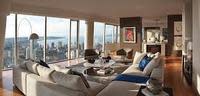 • Rosewood Hotel Georgia: This historic hotel that was completely renovated in 2011 is debuting the Rosewood Royal Suite - a four-bedroom, five-bathroom suite on the 45th floor of the hotel's adjoining residences. The suite includes a 3,700-square-foot kitchen, media room and balcony, as well as a wardrobe consultant and optional in-suite private chef.
• Fairmont Pacific Rim: The hotel has launched a new 35-minute art podcast tour that highlights the exterior and interior public art within the hotel, allowing guests to explore the public art and architectural detail of the property. Priority has been placed on showcasing the best of local Vancouver artists while ensuring international and commissioned works are prominent.
• Four Seasons Vancouver: The Four Seasons Vancouver hotel has launched in-room dining... for dogs. The menu, which is prepared by the hotel chef, includes dishes such as beef bone ($8 CAD), Canine Classic (chicken or salmon with sweet potatoes and rice, $11), Chow Hound (a 6-oz steak, $18) and Hot Diggity dog (sausage, $9). The pet-friendly hotel has long offered complimentary cozy dog beds, bowls and homemade bones. Click here to see the menu.
• Comfort Inn Downtown Vancouver: The hotel has launched the new Belmont Bar on Granville Street offering craft beers and specialty cocktails. Décor features industrial elements and copper finishes.
• The Burrard: Vancouver's hippest motor-inn, located in downtown Vancouver, has just upgraded their courtyard with a ping-pong table and fire pit. For more details, click here.
• The Century Plaza Hotel and Spa: Recently debuted their new steak restaurant, C Prime.
RENOVATIONS & REFURBISHMENTS: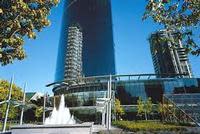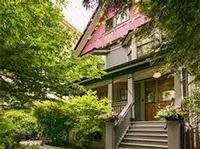 • Vancouver Marriott Downtown: Completed a $420,000 renovation of two premium suites, the M Suite (1,495 square feet) and the Bravo Suite (690 square feet). For images, click here.
• Sheraton Wall Centre: Completed a full renovation of the North Tower guestrooms and will soon embark on a full renovation of the South Tower guestrooms, suites and restaurant (completion date: March 2016). Total renovation budget is $37 million dollars. For images, click here.
• Executive Hotel Le Soleil: Currently renovating the penthouse suite (completion date: spring 2016) and installing new carpeting, lamps, beds and fiber optic connectivity in all rooms.
• St. Regis Hotel: Currently upgrading all beds with new mattresses, pillows and bed skirts, as well as improving entertainment options with HD TVs up to 50" (depending upon room category). The standard for in-room amenities is also being raised with the arrival of products by L'Occitane en Provence in every room.
• West End Guest House: The colourful bed-and-breakfast is now under new ownership and has completed a top-to-bottom renovation with a $200,000 price tag.