You're ready to motivate or reward your employees and partners – now all you need is a destination. Look no further than Vancouver, Canada, an oceanside city filled with gorgeous scenery, unforgettable adventure and unparalleled hospitality services. Vancouver is the perfect incentive destination, guaranteed to leave your team with renewed inspiration and a lifetime of memories. Here's why: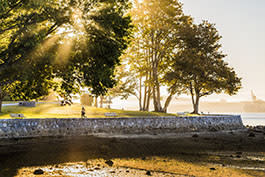 1. Vancouver is inspiring
Regularly ranked among the world's most livable, sustainable and tech-friendly cities, Vancouver is home to global companies ranging from Arc'teryx and Lululemon to Hootsuite and Lions Gate Films – all citing the city's urban amenities, surrounded by inspiring natural surroundings, as daily motivators.
As these and other Vancouver-born movers-and-shakers attest, we consistently push the envelope when it comes to pioneering the next evolution of lifestyle, technology and sustainability. Being here means being part of that exhilarating feeling that comes with a city teeming with unstoppable ideas.
---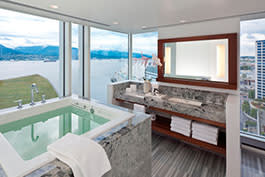 2. Vancouver hotels combine resort vibes with city excitement
Incentive trips in Vancouver benefit from the best of both worlds: resort-style programming balanced by urban amenities. Our hotels are situated on the water, surrounded by lush parks, located just 30 minutes' drive from mountain resorts and steps away from walking and biking trails… and did we mention all of these are in our vibrant downtown core?
---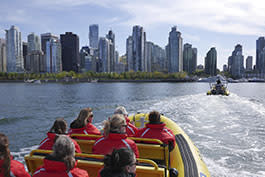 3. Vancouver is full of adventure
Vancouver is all about choose-your-own-adventure. Whether your group members gravitate toward biking, kayaking, floatplane sightseeing, nature walks in old-growth forests, fishing or boutique shopping, the possibilities for optional activities and team-building are bountiful. Your wish is our command.
---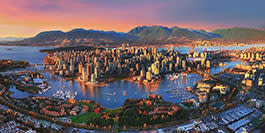 4. Vancouver is stunningly beautiful
You probably already know that Vancouver is known as Canada's supermodel city. A playground for the world's elite, celebrities and royalty, as well as leisure and business visitors from around the globe, Vancouver offers Instagram-ready scenery at every turn. Bring your group here and you'll leave with bragging rights and more Likes than ever before.
---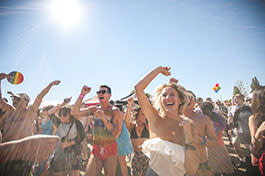 5. Vancouver is welcoming, accessible and safe
Canada is known as a welcoming country, reflected by a refreshingly straightforward and simple process for international travel. Vancouver is clean, easy to navigate and extremely walkable – the entire downtown core can be traversed in 30 minutes.


Feeling inspired? Wait until you're actually here. To learn more about the city's incentive options, get in touch with one of Tourism Vancouver's talented sales managers here.