This educational article is brought to you by Pacific Yacht Charters, a Tourism Vancouver member.

As Meeting & Event Planners or as clients, we have all done it: participated in oft whirlwind tours from venue to venue, either on our own, led by a DMC and/or local Tourism representative. And it can be a tiring process, at times frustrating, but also rewarding to find that perfect venue. Each venue is doing their utmost to present why their venue is the best; but as the planning team, you can often tell on entering a venue that is will or won't suit; and your brain is working hard to envision your group actually using the proposed space. 
From my experiences doing site visits, it is often the at-first least likely venue on the list of potentials that actually presents the most possibility. Those are nice surprises.
There are a myriad of things to think about when choosing an off-site venue other than the obvious criteria of capacity and availability. What is the access for guests? How does the surrounding area 'feel'; will your delegates feel safe? Even how a venue smells is also an important part of making a decision. Here are a few other things to consider:
Overall location of the venue? Is it easy for your guests to find?
Is the venue a full service venue, or are you going to have to source your own vendors?
Does the venue and its sales staff give you confidence they have the experience to deliver the type of event you want?
Does the overall cost of a venue offer overall value for price and the context of the venue?
Does the venue present as a 'Yes' based business? How flexible are they in how to use the space?
Does the venue ask about your guests and delegates to gain an understanding of your group to help guide you to the best succeed?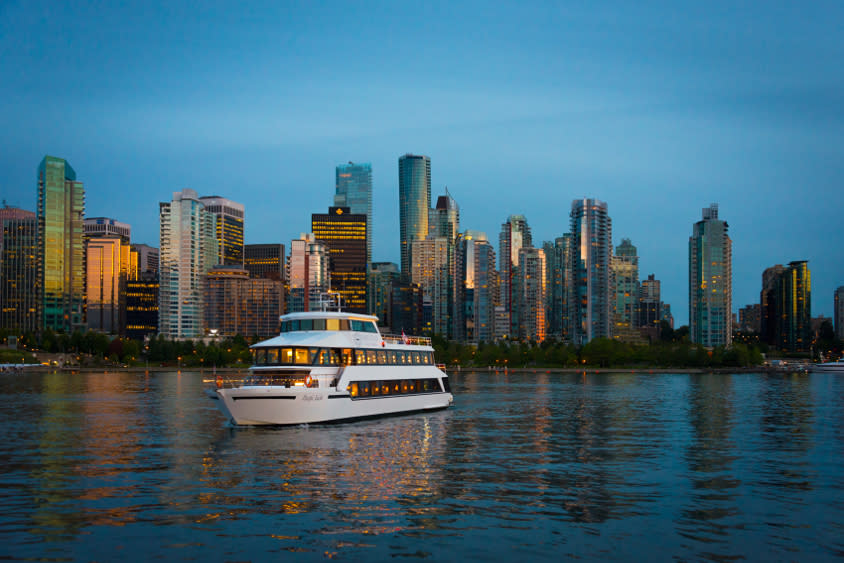 At Pacific Yacht Charters, our Sales and Planning Team are outside-the-box thinkers, so while you may think 'it's just a boat', we can help you see there are many more ways to use it as a functional piece to help you achieve your event goals. And, we are happy to have you bring us your ideas. Want something different on the menu? Our chef and his team are always open to expanding their menu offerings.  
When we work with clients, and sometimes their clients, we understand that we are creating a partnership where each party benefits with the success of an event from the sales and negotiation to choose us, to the planning stage, through the event execution and the actual guest experience and all the way to the invoicing process. It all has to be seamless, smooth and transparent.
Wonder if Pacific Yacht Charters might be right for your group? We welcome you to reach out to us, we would be happy to show your our unique floating venue, and show you that we will tick all the important boxes on your venue selection list.