Vancouver prides itself on being the most sustainable city in North America - the city is a front-runner in green building, planning, and technology, and has set ambitious goals to reduce greenhouse gas emissions and become the greenest city in the world - so it was a natural fit to host the 2018 Sustainable Brands conference in June 2018.
Sustainable Brands was held at the Vancouver Convention Centre and included four days of speakers and panels, an interactive expo called the Activation Hub, and 10 conference tracks. Representatives from organizations including IBM, Target, Coca-Cola, The North Face, Radisson Hotel Group, IKEA and Harvard University were in attendance for discussions around why corporations should embed social and environmental purpose into the core of their brands.
Tourism Vancouver invited a select group of US meeting professionals and international media to experience the conference in action, as well as attend a specialized Responsible Meetings course in partnership with the Events Industry Council. This was not your typical familiarization tour, as attendees engaged in an 8-hour educational program and came away with a Sustainable Event Professional Certificate (SEPC). The program taught planners how to design socially and environmentally sustainable event elements, how to develop effective community service projects, as well as highlight international sustainable event standards and the business value of hosting sustainable events.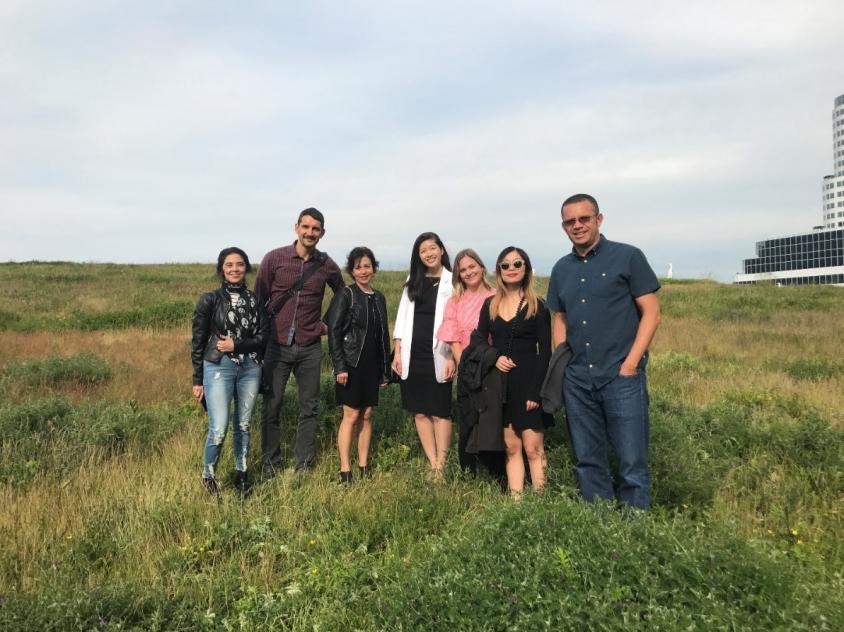 International media guests tour the Vancouver Convention Centre's living roof.
Aside from the SEPC program and conference plenaries, attendees also had the opportunity to get out and learn for themselves why Vancouver is among the most sustainable and highly-rated conference destinations in the world. From world-class Ocean Wise dining, to unique meeting venues like the Vancouver Aquarium, to eco-friendly tours and attractions like West Coast Sightseeing's electric boat harbour tours, to the world's first Double LEED Platinum convention centre, clients and media experienced sustainability both inside and outside the boardroom.
The Sustainable Brands conference also left a lasting social impact by engaging with the community on multiple fronts: from the Squamish Nation welcome ceremony at the opening plenary, to community led walking tours highlighting local social enterprise groups working in the Downtown East Side, to helping build momentum for the Plastic Wise Pledge. Specifically, all partner hotels for Sustainable Brands made the commitment to remove single-use disposable plastics from their operations, demonstrating the great voluntary commitment from our business community to embrace Vancouver's goal of becoming the Greenest City.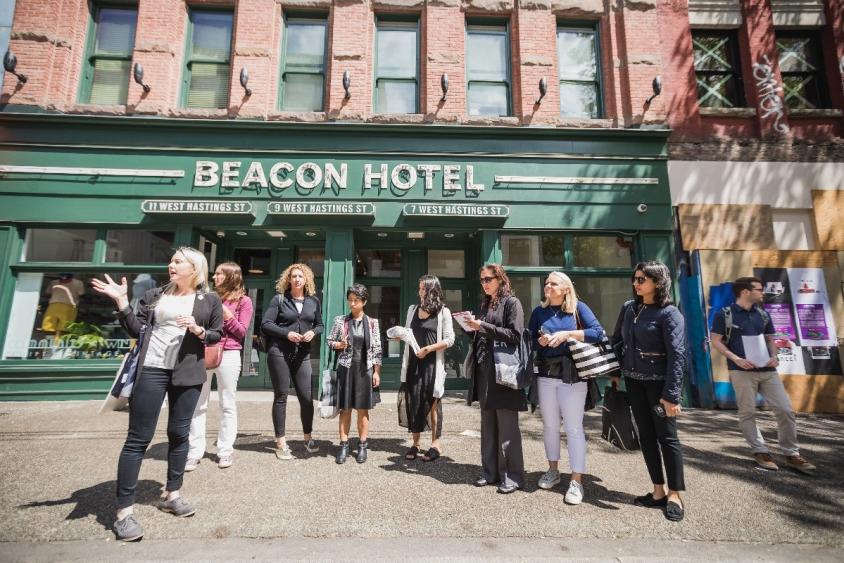 Sustainable Brands Social Enterprise Tour, organized by Buy Social Canada and the Hx BIA.
Thank you to the following partners: Sustainable Brands, Events Industry Council, Business Events Canada, Sheraton Wall Centre, Parq Vancouver, Ocean Wise and all the other participating partners for making this a memorable and inspiring experience for everyone.