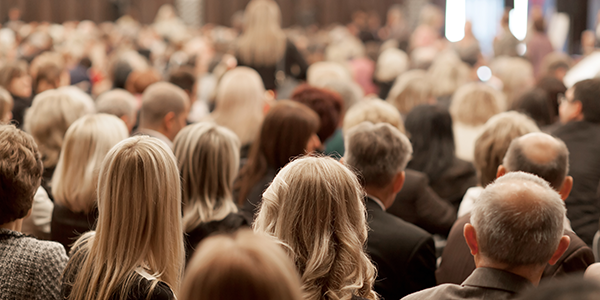 Originally posted on pcma.org, this educational article was brought to you by the Vancouver Convention Centre and Tourism Vancouver, two organizations dedicated to simplifying the lives of meeting planners and delivering unforgettable experiences for attendees. Click here to hear why planners like you are so impressed with Vancouver. 
As the end of 2015 approaches, many businesses are focused on closing with strong fourth quarter numbers or finishing their forecasts for 2016. Short-term success is indeed essential to every organization, but the meetings industry is rooted in the long game: securing dates and space for conferences and conventions a few years down the road. In some cases, though, the typical three-year or four-year period is only a small fraction of the future.
Last week, when I caught up with Jeanne Malone, CMP, Director, Meeting Services, Million Dollar Round Table, she and her team were balancing their immediate responsibilities with reviewing contract language for a date much further in the calendar. The 2016 MDRT Annual Meeting will take place in Vancouver, and the association has already locked in dates in Vancouver for its 2024 Annual Meeting.
"We don't typically book dual years," Malone says. "But when we were booking our 2016 meeting, Vancouver offered us a two-year buy-in with some great incentives. The deal was so good that we felt comfortable planning much further than our traditional five-year window."
Dave Gazley, Vice President, Meeting & Convention Sales, Tourism Vancouver, says that re-booking and multi-year agreements are very important to the city.
"One of Vancouver's core strategies is to work with clients for the long run," Gazley says. "MDRT is such a wonderful group for Vancouver. We were contemplating how to get them back well before they held their annual meeting here in 2010, their first in our city. That's our approach with many groups. If an organization is willing to make a longer term commitment and investment in Vancouver as a meeting and convention destination, we will do the same with them."
The approach has certainly resonated with Malone and MDRT.
"Vancouver is such a great partner, and the city is a huge draw for our international membership," Malone says. "The city is growing. It's vibrant, and it offers a great global flavor for our audience."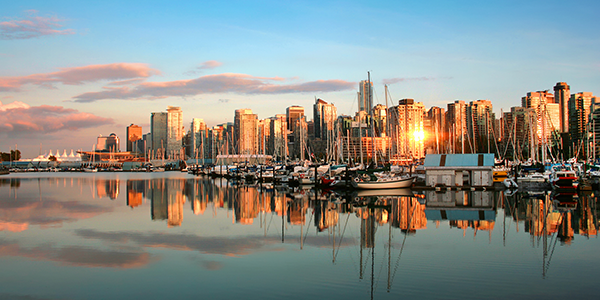 Playing The Role Of Meeting Psychic
As Malone and her team work to finalize the details of the association's 2024 contract, she knows there will be plenty of potential changes by the time that meeting arrives.
"There are so many unknown factors about the future," Malone says. "Growth or reduction in membership and/or meetings size, the meeting's format, our strategic plan and construction and economic factors all impact our thinking."
"What will our meeting look like? That's one of my greatest challenges," Malone adds. "I'm continually monitoring the evolution of our program to ensure we'll have adequate space."
For example, Malone says the number of breakout rooms has increased in recent years as the organization has adopted more language-specific tracks. She expects that trend to continue, which means MDRT will require additional breakout rooms. She adds that the association's Executive Committee is currently crafting its strategic plan, which can certainly impact the meeting and alter the programming format.
"It would be nice if we could predict the future," Malone says. "We do our best to monitor the member environment and make sure we have a space that will be conducive to creating the most engaging on-site experience."
While there is no crystal ball for the meetings industry, Malone says that this kind of advance booking can be done well, provided that destinations, hoteliers and meeting professionals are committed to working together.
"With all our contracts, what we set out to accomplish is a mutually beneficial agreement," Malone says. "Both sides of the negotiating table are addressing factors that protect each of their entities. What we work toward is a final contract that protects both parties, so we are all positioned for success."
MDRT's international contracts incorporate an exchange rate clause, and all contracts include a yearly cap and adjustments that limit any potential negative impact on room rates for attendees. Still, she acknowledges that so much can change over a nine-year period. Malone knows that plenty of outside factors will impact the association, but as a planner, she is well-prepared for when those changes occur. Despite all those potential changes, one thing is certain: by the end of the year, the 2024 contract will be signed and completed, checking one more item off the to-do list.
"It's a great feeling knowing that we have a home for our 2024 Annual Meeting," Malone says. "It's exciting knowing that our meeting has been booked in an incredible location and we look forward to returning there."
This educational article was brought to you by Tourism Vancouver and the Vancouver Convention Centre, which offers 500,000 square feet of flexible space and an ideal downtown location. In addition to MDRT, a number of organizations are taking advantage of re-booking Vancouver in advance, including the American Association of Physicists in Medicine, SIGGRAPH and the American College of Chest Physicians.
In January 2016, the brightest minds in meetings will come together in Vancouver for Convening Leaders. Haven't registered yet? To get a real sense of the magic of Vancouver and why so many organizations are choosing British Columbia, you have to see it in person. Click here to join your colleagues for four unforgettable days in the Pacific Northwest - and be sure to take advantage of these incredible opportunities during your trip.