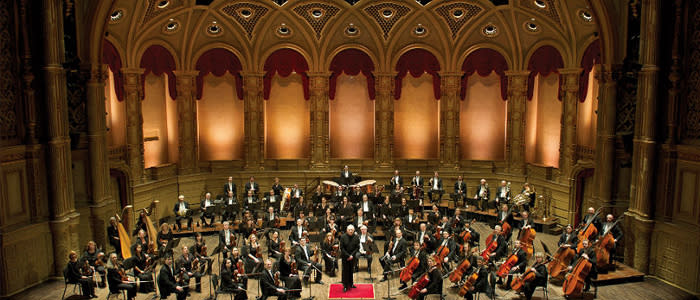 Not-for-profit organizations will now be able to book rental spaces at Vancouver's world-class City-owned venues including Queen Elizabeth Theatre, Vancouver Playhouse and the Orpheum at significantly reduced rates, thanks to a new rate category approved last month by Council. A savings of 20% -30% will be dependent on the selected rental space as well as the type of event.
The reduced rates are being offered to increase access to the civic theatre community for not-for-profits; including community based cultural and multi-cultural organizations. Vancouver's civic theatres and performance spaces are home to a variety of major arts and entertainment productions, including concerts, theatre, opera, classical music, Broadway shows, and lectures.
The reduced rates for not-for-profits are part of a rental rate schedule approved by Vancouver City Council effective September 1, 2015 to August 31, 2016. Rental rates are reviewed each year and adjustments are made in alignment with the traditional performing arts season.
Not-for-profit organizations will be able to book spaces for a flat rental rate plus labour costs at the following theatre spaces: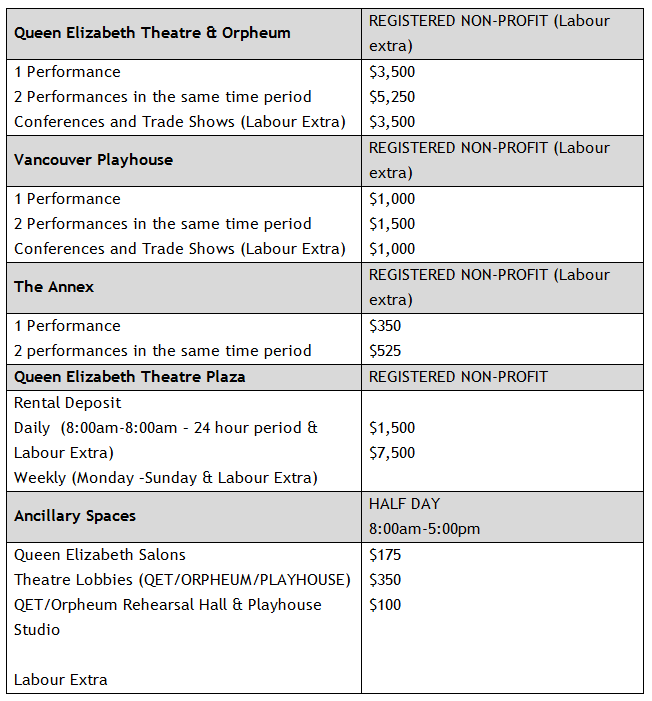 For more information on theatre and performance spaces, click here.