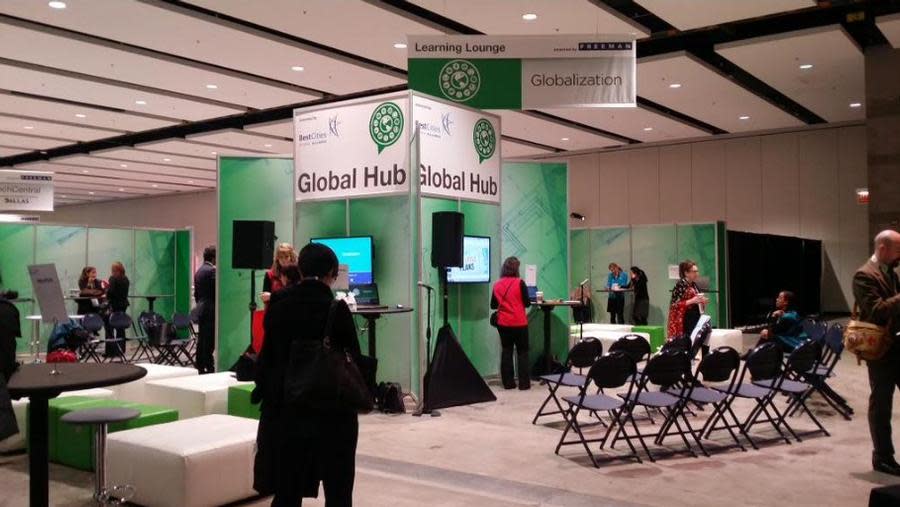 BestCities Global Alliance kicked off the New Year by joining its strategic partner - Professional Conference Management Association (PCMA) - at its signature event, Convening Leaders, which took place in Chicago from January 11-14, 2015. Convening Leaders marked the strategic partnership agreement signed by both organizations to take effect from January 1, 2015. Convening Leaders was also the scene for the unveiling of BestCities' new brand positioning and strapline - "When the world wants to meet, we set the standard."

Mr John Donnelly, Chief Executive of Marketing Edinburgh who led the rebranding exercise explains: "BestCities is a strategic collaboration between the world's premier meetings destinations. Our commitment to delivering the highest possible standards and achieving the best results for our clients ensures we maintain our position as leaders in global conferencing. Having evaluated the values, goals, objectives and vision of the Alliance, we feel that this positioning statement neatly captures both the unique features and benefits of the organisation. It says what it does, why it does it and what that then results in for clients and the wider industry."

Mr Jonas Wilstrup, Congress Director of Wonderful Copenhagen, who heads the alliance's Brand Task Force with Mr Donnelly agrees: "Alongside a dynamic strap line which summates the positioning, it provides a stronger presence for the brand and positions BestCities as the Top DMO Alliance globally."

Besides the Brand launch, BestCities "powered" the Global Hub at Convening Leaders' Learning Lounge. In addition to educational sessions which included "Global Business Best Practices Exchange" and "Country Resource Lightning Rounds", BestCities manned a Global Concierge desk where information on international meetings planning and organization was offered by BestCities partner bureaus.

BestCities also sponsored the Closing plenary session on Wednesday Jan 14, 2015. The speaker was Dan Pallotta, Founder & Chief Humanity Officer for Advertising for Humanity, and Founder & President of The Charity Defense Council. Mr Pallotta delivered the topic "Uncharitable."

And finally, BestCities announced its newest Partner - the 12th partner after Tokyo who entered the alliance in May 2014. As the cliché goes, watch this space.