When attendees and exhibitors arrive at the Vancouver Convention Centre, they can look forward to learning and networking while managing one essential item: their well-being. In May, the World Obesity Federation accredited the Vancouver Convention Centre with the Healthy Venue  accreditation. It puts the venue in an elite class as the first venue in North America to receive the honor. In fact, only one other venue — the Scottish Exhibition and Conference Centre in Glasgow, Scotland — has received the award.
It's no secret that going to a conference or trade show doesn't always deliver opportunities for exercise and smart diet choices. With hours of sitting in education sessions, heavy meals and snack breaks loaded with sugar, traditional conference programs can often derail an attendee's healthy routine. In Vancouver, though, the convention centre team has taken plenty of additional health-conscious steps.
"Being part of a convention in Vancouver creates opportunities to learn, network and discover our city," Claire Smith, Vice President, Sales and Marketing, Vancouver Convention Centre. "We want to make sure that we offer an environment that helps attendees wake up each morning feeling their best so they can take full advantage of all those opportunities."
Their work paid off with more than the coveted accreditation from the World Obesity Federation. The organization also chose Vancouver as the host city for its International Congress on Obesity in 2016 and welcomed nearly 1,000 participants to British Columbia.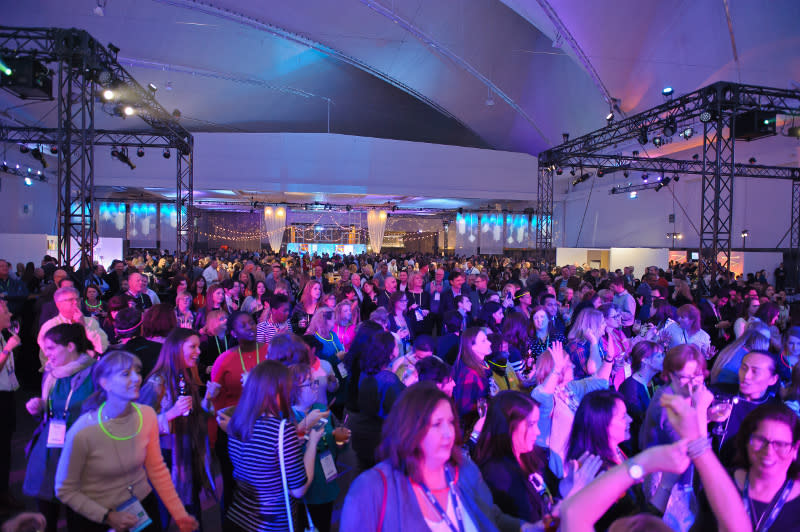 "We chose to hold ICO at the Vancouver Convention Centre this year because of the efforts they have made in this area and we have thoroughly enjoyed working on the event with them," Chris Trimmer, Executive Director of the World Obesity Federation, said in a statement. "It was great they were able to offer us and our delegates a healthy meeting with hydration stations, a wonderful healthy menu, standing space at the back of session rooms, not to mention the wonderful location on the Vancouver seawall for long lunchtime strolls!"​
MORE: The Convention Centre Experiment Planners, Attendees And Sponsors Will Love
A City That Shares The Centre's Focus On Well-Being
Trimmer's nod to the Vancouver seawall highlights that what's outside the convention centre in Vancouver is equally worthy of awards and accolades. As one of CNN's Top 10 Healthiest Cities in the World, Vancouver distinguishes itself with serious dedication to promoting health-conscious decisions. I have visited Vancouver twice in the past 16 months, and the city is bursting with opportunities to be active. No matter where attendees turn, they'll find a reason to enjoy the outdoors. From early morning jogs through Stanley Park to outdoor yoga classes to hiking Grouse Mountain, the city has quickly become one of my favorite destinations due to the abundance of reasons to get up and get moving.
More: Outside Team Building Recommendations In Vancouver
A Healthy Future
If you're impressed with Vancouver now, wait until you hear what the city has in store. Vancouver is doing more than helping individual health; the city's leaders are committed to the health of the entire planet. By 2020, the city plans to be the greenest city in the world with an action plan designed to create healthy ecosystems, zero carbon and zero waste. And by 2025, the city has even more ambitious goals in its Healthy City Strategy Action Plan.
"We're taking extra care to preserve what makes Vancouver so special," Dave Gazley, Vice President, Meeting and Convention, Sales, Tourism Vancouver. "When more conference attendees visit in the future, they'll discover an environment that fuels their minds and bodies no matter where they turn."