In a lot of cities, a meeting at the convention centre means that you're stuck at the convention centre. But in Vancouver, we do things a little differently. Walk out of your morning sessions at the Vancouver Convention Centre, and you'll find that you're right in the middle of the city's downtown core. So when it comes to finding a tempting lunch spot, rather than being an exercise in settling for the least depressing sandwich vendor, you'll find hundreds of great options.
There are plenty of stellar choices right on-site at the convention centre, such as Tap & Barrel, Cactus Club Coal Harbour and Mahony & Sons Public House, and the many hotels in the vicinity also offer excellent options, for instance, ARC at Fairmont Waterfront or Oceans 999 in the Pan Pacific Vancouver. But take a short walk, no longer than 10 minutes, and you'll find a slew of local favourites ready and waiting to serve you during your lunch break. Here are seven suggestions to get you started.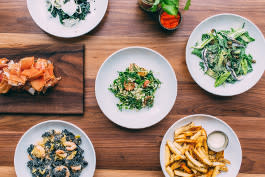 Nightingale (1017 West Hastings Street)
­Chef David Hawksworth's more casual restaurant. Grab a pizza and a glass of wine, or share sophisticated small plates.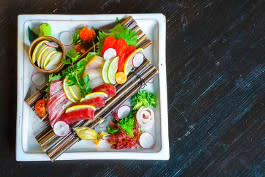 Hapa Izakaya Coal Harbour (909 West Cordova Street)
Japanese favourites in a casual fine dining room. Lots of seafood, plus rice bowls, salads and some sashimi.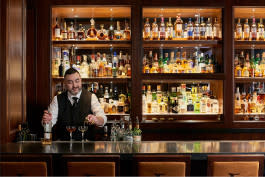 Hy's Encore (637 Hornby Street)
A classic steakhouse for a power lunch. Order the legendary prime rib and soak in the old-school atmosphere.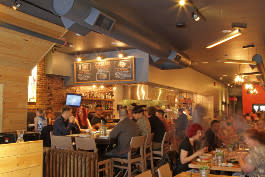 Gyoza Bar (622 West Pender)
 Along with the eponymous gyoza dumplings, this casual spot offers tasty ramen and express lunch combos.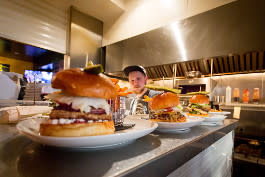 Cannibal Café (433 Granville Street)
One of the city's best burgers, this diner-style café serves up sandwiches, milkshakes and a good selection of local craft beers.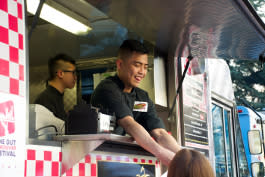 Food Trucks (various)
For an al fresco experience, check out the food trucks that line the streets around the VCC. Hotspots include West Cordova between Burrard and Howe, and Burrard between Dunsmuir and Hastings.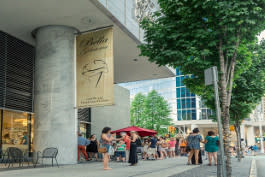 Bella Gelateria (1001 West Cordova)
If you're looking to cap your lunch with a sweet treat, this is some of the world's best (seriously!) gelato. Don't be intimidated by the line-up – it's worth it.