It's been a long day of great meetings, stimulating seminars, and inspiring presentations. There's lot to talk about, and you've got a group together to grab a post-conference drink before heading to dinner. But where to go? Lucky for you, the downtown location of the Vancouver Convention Centre means that it's mere strolling distance from any number of excellent spots for you and your colleagues to indulge in a quick beverage as you re-cap the day or just catch up on a bit of industry gossip. Whether your crowd is into a nice glass of wine, a well-crafted cocktail, or local beers, you'll find plenty of options. Here are six picks, all within a 10-minute walk of the VCC.
 
---
When you want to sample what the locals drink: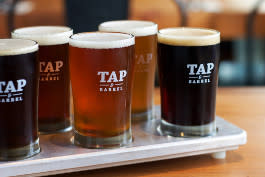 Tap & Barrel (1055 Canada Place Way)
Tucked in the west side of VCC's West building, it's hard not to just focus on the amazing patio and view at Tap & Barrel. But the real attraction has to be the selection of both BC craft beers and wines on tap. Choose from 30 beers, two ciders and 20 different wines produced by some of British Columbia's most respected brewmasters and winemakers.
 
---
When you're a bit peckish as well: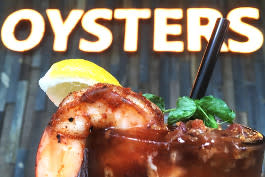 Chewies Steam & Oyster Bar (1055 West Hastings Street)
Not only are you going to get a lovely glass of wine at Chewies, you're also going to get something delicious to pair with it. New Orleans-inspired seafood is the name of the game – think gumbo, shrimp and grits, and of course, beautiful BC oysters which can be scored for a buck-a-shuck during Happy Hour (3pm – 6pm).
 
---
When you're looking for something casual: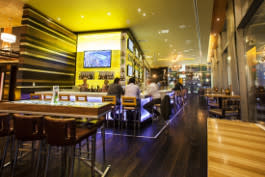 Rogue Kitchen & Wetbar (200 Burrard Street)
Right across the street from the VCC, Rogue Kitchen and Wetbar is the place if you think your group might get a bit loud and boisterous, which is to say, they serve pitchers of beer. If you're looking to grab something casual for dinner before heading back to the hotel, you'll find a menu packed with burgers, pizza and tacos.
 
---
When you also want to catch the game: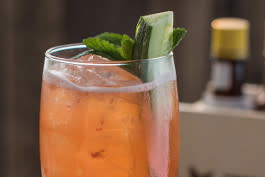 Butcher & Bullock (911 West Pender Street)
If your group is hoping to enjoy a quick beer and catch some of the game before heading to dinner, this pub-style establishment will fit the bill. Whether you're cheering for your hockey, soccer, football or baseball team, you'll find lots of local craft beer options as well as a solid menu of pub grub.
 
---
When you're all dressed up: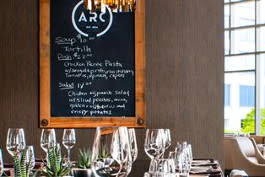 ARC Bar (Fairmont Waterfront Hotel, 900 Canada Place)
Located in the base of the window-wrapped Fairmont Waterfront Hotel, ARC is a place to be seen. Among your stylish surroundings, order from the inspiring "garden to glass" cocktail list made with ingredients from their rooftop garden, and enjoy the nightly live music. 
 
---
When you want a stiff drink: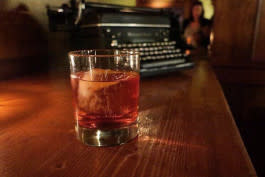 Pourhouse (162 Water Street)
Enter the Prohibition-era room and take a seat at the bar – 38 ft of lovingly reclaimed Douglas fir, and order the sort of drink that's going to take an edge off a bad day, or perhaps an exclamation mark at the end of a great one. The room isn't huge, so this is a good choice for smaller groups. But the bistro-style food is so good you might want to stay for dinner.