The following article was submitted by Engagement Unlimited, a Tourism Vancouver member.
Incorporating engaging entertainment is one of the easiest ways to promote networking, lock-in learning, and create a truly transformational experience for your attendees. 
Why then is entertainment often perceived as risky, under-valued, and irrelevant to program planning? This is because most programs don't align the biggest objectives (impactful education, amazing networking) with the one element that can boost them both: a playful, inclusive attitude.
Here are 4 ways to incorporate entertainment for the first time to get amazing ROI: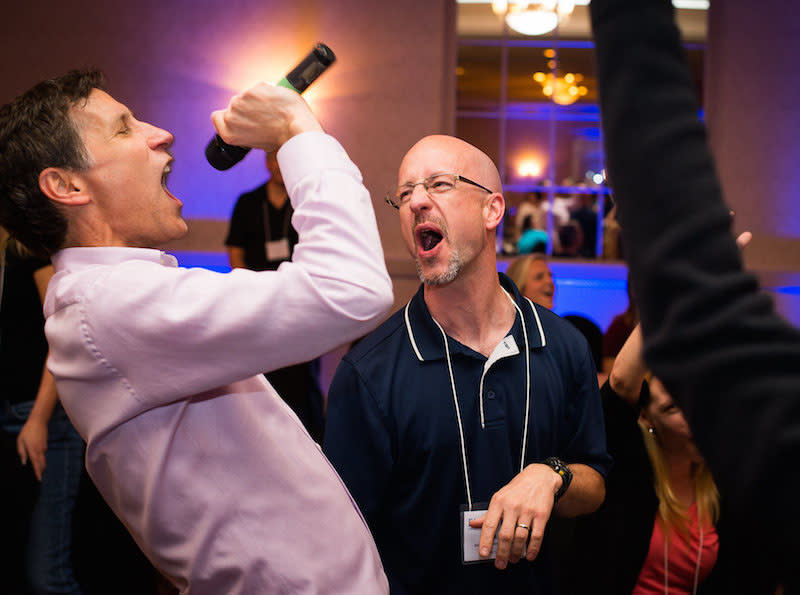 Make Networking FUN
Networking is the single most important reason people attend face to face meetings.  Incorporating activities that people will want to do together instantly relaxes delegates and gives them something to talk about.  Additions as simple as giant nostalgia board games, an interactive photo booth, even character actors greeting at the door of a reception does wonders for creating heightened engagement.  
Try gamifying your networking events to take the stress and pressure off your attendees.  Mix up teams and play a game show or a pub trivia activity after a dinner or AGM.  Or take it to the next level and theme your social events so that your guests become so immersed in the theme (Hockey Night in Canada, Camp Canada, etc.) they forget about the pressure of social and business interactions.  
---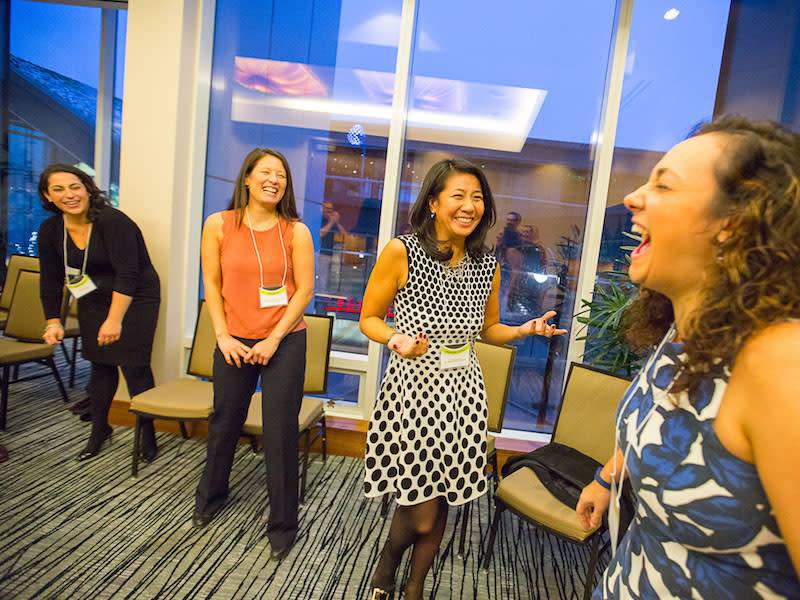 Create (Positive) Emotional Contagion
Studies have shown that the most emotionally expressive person will transmit their mood - positive or negative - to the rest of the room in just 2 minutes (Daniel Goleman, Brainpower).  What mood do you want to create at your events? You can easily decrease stress, increase empathy, and create a more open and creative environment to learn through play.
Education follows networking as the 2nd reason most important reason we meet face to face.  Incorporating elements of play like storytelling, music, and discovery-based learning are all possible when you design your education programming with an entertainment mindset. Click here for an example of how music can deliver important messages as part of education programming.
---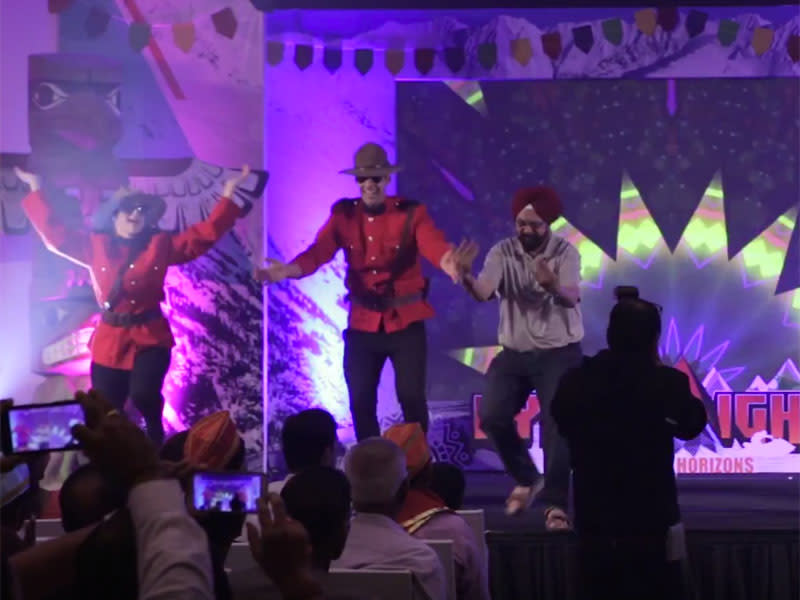 Surprise and Delight
Surprise entertainment, special guests, pop-up giveaways and fun brand activations are another way to keep engagement and energy levels high throughout a conference.  Keep your participants excited about your program with the possibility that anything could happen next and you'll be sure to create amazing memories and the lean-in effect.
You don't need high status celebrities or expensive swag to make the surprise and delight effect work.  A surprise, on-brand interruption that showcases the destination can be simple and incredibly valuable. Click here for an example of surprise and delight during an Indian incentive program in Vancouver. We turned a somber Mountie march-in into an interactive dance party guests will never forget that brought the guests together and made special memories that carried them through the rest of their time here.
---
Gamify Your Give-Back
Corporate social responsibility programs and community give-backs are becoming an integral part of every meeting.  We know the importance of making a positive impact when we meet, but often we don't think of it as a way to disguise team building as fun.
Incorporate a give-back activity that is flexible enough to be a concurrent session in a ballroom, a station on a tradeshow floor, or an offsite activity.  The goal should be to make it a networking, team bonding, and entertaining experience at the same time. Our Playschool Playscapes activity (building mudpie kitchens or buddy benches for at-risk daycares) does just that - and the result is a sense of community, teamwork, and feel good fun for all participants.
---
In Conclusion
Let entertainment be the potent tool to create better networking, enhanced education, and a positive attitude at your next meeting or conference.  Look for all the opportunities in your program to inject playfulness, inclusiveness and a wow-factor that will keep your attendees coming back for more.
For more planning tips, check out the Free Stuff section of our website.