December 2015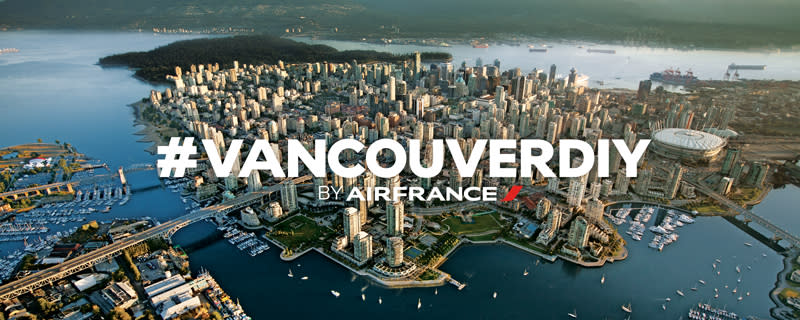 Paris, New York... Vancouver. For Air France's third edition of its popular #DoItYourself campaign - newly launched this morning - Vancouver stars in all its glorious beauty.

Created in partnership with Tourism Vancouver, Vancouver International Airport, the Vancouver Hotel Destination Association and Hertz, Air France's immersive digital experience allows travellers to customize a destination itinerary pre- or post-arrival. Visitors specify their interests (outdoor activities, city explorations), travel companions (family, friends) and activities (from a list of 27), then sit back and watch as the system generates a video tailor-made to that individual's preferences. #VancouverDIY is capable of generating 1,512 different scenarios - all of which encompass iconic local attractions, neighbourhood and landmarks (think biking the seawall, stand-up paddleboarding, and hiking the Grouse Grind) alongside Whistler must-dos (mountain biking and zip trekking, for starters). Air France has already released #DIY videos for Paris and New York.

After viewing the video, travellers can upload their Vancouver adventures to social media and share their virtual escapades with fellow travellers, friends and the online community. Keen to discover your perfect Vancouver? Surf over to doityourself.airfrance.com/Vancouver and don't forget to hashtag #VancouverDIY.