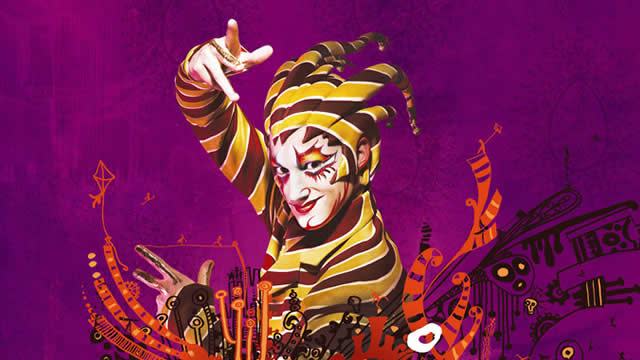 Cirque du Soleil Presents KOOZA | October 29, 2015 - Sunday, December 13
Taking place at The Grand Chapiteau at Concord Pacific Place is KOOZA presented by Cirque du Soleil. This show tells the story of The Innocent, a melancholy loner in search of his place in the world. KOOZA is a return to the origins of Cirque du Soleil: It combines two circus traditions - acrobatic performance and the art of clowning. The show highlights the physical demands of human performance in all its splendor and fragility, presented in a colorful mélange that emphasizes bold slapstick humor.

The Festival of Trees In Support of BC Children's Hospital | November 13, 2015 - January 05, 2016
For the past 29 years, the lobby of the Four Seasons Hotel Vancouver has been transformed into a forest of beautifully decorated trees, all in support of BC Children's Hospital. In 2008, the festival expanded to include the main area of Pacific Centre Mall. The trees are generously sponsored and decorated by individuals and corporations who are committed to supporting child health in BC. 
The 20th Annual Hopscotch Festival | November 16-22
The West Coast's long-running superior premium Scotch, Whisky and Beer festival is now the biggest combined Whisky and Beer festival in Canada. The Hopscotch Festival is ready in 2015 to impress Whisky, Premium Beer and Spirit enthusiasts alike. Each year the festival improves its educational component by giving enthusiasts the opportunity to learn, sip, and taste only the highest quality of liquors and premium beers. With more than 300 products available to taste, sample and discover - don't miss this unique occasion of being able to truly experience some of your favorite brands and their world renowned brand ambassadors. 

Vancouver Christmas Market | November 21, 2015 - December 24, 2015
Enjoy the 6th year of this authentic German Christmas Market. The Christmas Market will showcase experience a mix of traditional food and beverage as well as our selection of authentic wood carvings and toys, knitted goods, nutcrackers, pottery and other unique gifts. Stop off at the special children's area, the Kid's Market, to make Christmas gifts and ride downtown Vancouver's only Christmas Carousel.