Arts Exhibitions On Now
No matter what you're looking for, these artistic outings are sure to scratch that creative itch.
Whether you're exploring Vancouver galleries or wandering the artisanal stalls on Granville Island, there's always something to see around the corner.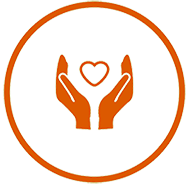 As our city welcomes locals and visitors, we know we must act cautiously and responsibly to not undo the great work that all British Columbians have done so far. That is why we, along with our industry partners, are listening carefully to the Ministry of Health and WorksafeBC to ensure every possible safety protocol is in place. We will continue to monitor our progress closely and adapt as the situation evolves.
Now, more than ever, local BC businesses need your support. Let's each do our part by staying local, and dining, shopping, and visiting attractions nearby this season.

More COVID-19 Updates & Information