ComeBack to Flavour
Nothing beats a night out at your favourite restaurant. For a lot of us, it's been one of the hardest parts of staying home. And it's been even harder on our beloved, incredible culinary scene. Now, with safety measures in place, it's time to get back to the table and let Vancouver restaurants know just how much we've missed them!

Vancouver Whitecaps Viewing Party 
Make your #VancouverComeBack by supporting the Vancouver Whitecaps and your favourite local establishments! Teaming up to support the #VancouverComeBack initiative, MLS is Back Tournament matches are now available to watch at local pub partners in the city.
There are more than 64 locations broadcasting matches throughout the MLS is Back Tournament, including every 'Caps match. For a complete list, visit whitecapsfc.com/watchitlive All establishments will be abiding by physical distancing and health regulations, so space may be limited. Fans are encouraged to call ahead.
Wondering where to catch the game? Here are our top picks:
Ballyhoo Public House  |  Belmont Hotel  |  Cinema Public House  |  Colony - Entertainment District  |  Dublin Calling  |  Fanny Bay Oyster Bar  |  Frankie's Italian Kitchen & Bar  |  Lamplighter Public House  |  Lions Pub  |  Rogue - Gastown  |  Shark Club Sports Bar Grill  |  Steamworks Brewing Company  |  Three Brits Public House  |   Village Taphouse
Sort restaurants below by Category including "Open for Dine In" and "Take Out/Delivery Available".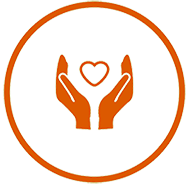 Vancouver restaurants are excited to welcome you back to the table for those extra-special dishes you've been craving for months, with new protocols in place to ensure you're just as protected as you are spoiled. Capacities are limited so make reservations if you can, and remember to keep party sizes small. Servers may have less contact at the table than we're used to, but rest assured that that unwavering Vancouver hospitality will continue to shine through.

More COVID-19 Update & Information